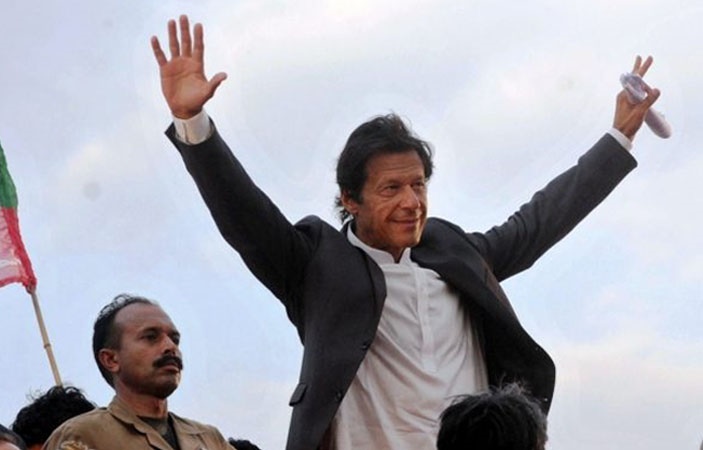 Imran Khan is winning from five seats in the National Assembly, Shahbaz Sharif is winning the National Assembly seat in Lahore, while Maulana Fazal ur Rehman and Siraj ul Haq have not been able to save their own seats in the National Assembly.

Imran Khan was contesting five seats and so far he is leading the election by all five. They include the Islamabad constituency NA-53, the Mianwali constituency NA 95, the Lahore constituency NA 131 and the Bannu constituency NA-35.

On BeEducated.pk you can watch live news and updates on Pakistan General Elections 2018.
Imran Khan is winning five seats in the National Assembly
The PML-N's President Shahbaz Sharif is ahead of NA-132's circles while he is behind his rival candidates from the Swat, Dera Ghazi Khan and Karachi constituencies.

PPP's chairman, Bilawal Bhutto Zardari is quite behind the Malakand constituency. He is ahead in Larkana's constituency, which is NA-200. While the result of the Lyari region has not yet been received.
Asif Ali Zardari is ahead in Nawab Shah constituency
Chaudhry Nisar is defeated by Ghulam Sarwar Khan of Tehreek-e-Insaf from both seats in Rawalpindi.
Khawaja Muhammad Asif is competing with Kantota from his opponent Osman Dar in Sialkot.

Maulana Fazal ur Rahman is also struggling with Tehreek-e-Insaf on two seats from Dera Ismail Khan. Bashir Khan of Tehreek-e-Insaf, the Jamaat-e-Islami's rich Siraj ul Haq, has defeated Badir's constituency.
PTI in Strong Position to Form the New Government
According to news reports, Imran Khan can be seen becoming the new Prime Minister of Pakistan. With more than 110 seats in the National Assembly Pakistan Tehreek-e-Insaf is in strong position to create the new government.

While, Pak Sarzameen Party (PSP) was not even able to give a good fight in the Sindh region. To keep on receiving more politics news keep visiting BeEducated.pk.
Related News
---