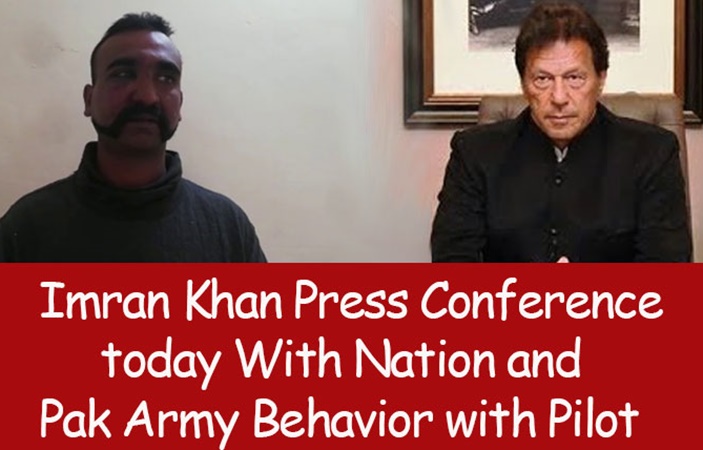 Pakistan army has arrested the Indian pilot Abhinandan. People who firstly saw Indian pilot wanted to beat Indian Pilot but Pakistan Army arrested him and avoid from people who want to beat Indian pilot. Indian pilot was injured as and Pakistan Army took him to CMH hospital for first aid. Pilot has said that he is the 'Wing Commander' and was flying jet. He further said that his religion is Hinduism. He also stated his number 27981. When Pakistan Army asked him to tell more about him then he said that it was all what I have told you.

Pakistan Prime Minister Statements
Prime Minister Imran Khan has said that we were constrained to retaliate. He further said that India should solve the issues on table as war is not the solution of the problems. Earlier two Indian jets entered in Pakistan and did violation of Line OF Control (LOC). Prime Minister further said that as we know that elections in India are near and Nareendar Modi will try to convince his country's people by doing action against Pakistan. Prime Minister Imran Khan has given message to India to start dialogues to fix issues.

Related News
---