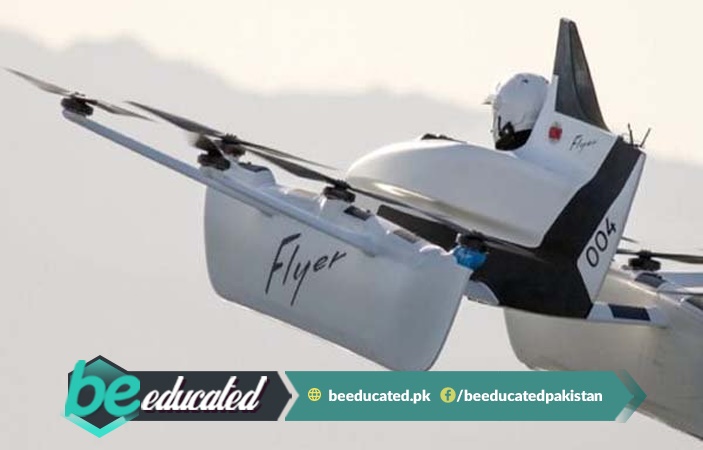 The future is here! As a new American startup company, Opener, has introduced an electric flying car named 'Black Fly' to the world. According to news reports, the electric car is said to be so easy to use that anyone can fly it without getting a license.

Cofounder of Google Invests in the New Flying Car

BeEducated.pk found out that Larry Page, the cofounder of Google, has invested in this new electric flying vehicle called Black Fly. The vehicle's design makes it look similar to a house fly that can take to the skies using electric power, and it will only cost as much as a sports car.


Black Fly is said to be unique in many ways, as it can:
Travel for 40 km in the sky at almost the speed of 100 km/h
Even move on land and water
Be bought at the price of a sports car.
The flying car can carry a single person that can travel for 40 km at the high speed of 100 km per hour using eight motors. It comes with a joystick handle, which according to its manufactures makes it so easy to use that you do not need a proper license for flying it.

The company that built the car said they have worked for the past 9 years without letting anyone know about their invention. During this time they conducted 1,400 test flights travelling over 19,000 km. Opener also said that it wants Black Fly to be used in Canada's public transport network.
Latest Models of the Flying Car May Cost Equal to an SUV
For now, nothing is certain about the availability of Black Fly in the market. Yet, Opener has find permission from regulative authorities to fly BlackFly as a Basic Ultralight Aircraft (BULA). According to the BBC, early models will be expensive but after some time the flying car may cost equal to an SUV.

Slowly and gradually technology is letting people do all sorts of amazing things. Recently, we have posted about a fully robotic restaurant and bank as well. So, keep visiting our platform regularly to read more interesting news.
Related News
---