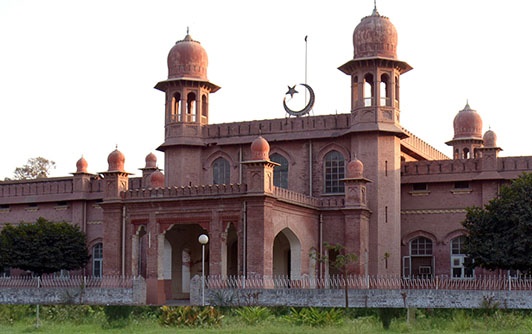 According to UI Green Metric Universities ranking 2018, Rawalpindi Agricultural University has attained 3rd position among all universities of Pakistan. This 3rd position has been awarded due to some criteria like atmosphere, transportation, overall infrastructure and quality of education in Rawalpindi Agricultural University. It has been ranked previously at 302 out of 719 universities of the world.
Also read: HEC will not issue Equivalence certificate for ICMAP, ACCA& ICAP
FAPUASA criticized international Islamic University Islamabad (IIUI) due to delay in Reappointment of Teachers
Federation of All Pakistan Universities Academic Staff Association (FAPUASA) has criticized International Islamic University Islamabad for delay in reappointment of terminated faculty again. For this purpose they arranged a meeting for resolving issues of teachers on Wednesday. President FAPUASA said that for praiseworthy performance of Physics Dr. Mushtaq Ahmad was sacked on instead of restoration on ground of unsatisfactory performance which is not good.
Previously Dr. Shahzad Ashraf and
Dr. Husnain Naqvi
have been terminated from their designations. Director FAPUASA stated that termination of senior faculty without any specific reason is not only against the laws of Supreme Court but it is also victimization against teachers. He further condemned management of IUII but he ordered to resolve the problems of faculty members.
Islamic university is a well-known and reputed university in the capital of Pakistan. Courses of Engineering and Technology, Science, Law, Religious Studies, Arts, Social ad natural Sciences and Humanities are offered in University.

Islamic University Islamabad has a special mark and is an old institute. It is affiliated with Higher Education Commission (HEC). It has collaboration with Umm al-Qura University Saudi Arabia, Al-Azhar University Cairo, King Abdulaziz University Jeddah Saudi Arabia and Ningxia University of China.
IIUI on twitter
Islamic University is giving scholarships to its students.this is not understandable that 38 years old institute is unable to solve its internal issues. FAPUASA has demanded management to solve faculty issues of University.
Also read: AIOU Will Offer "Microsoft Office Certification" in Future
Related News
---