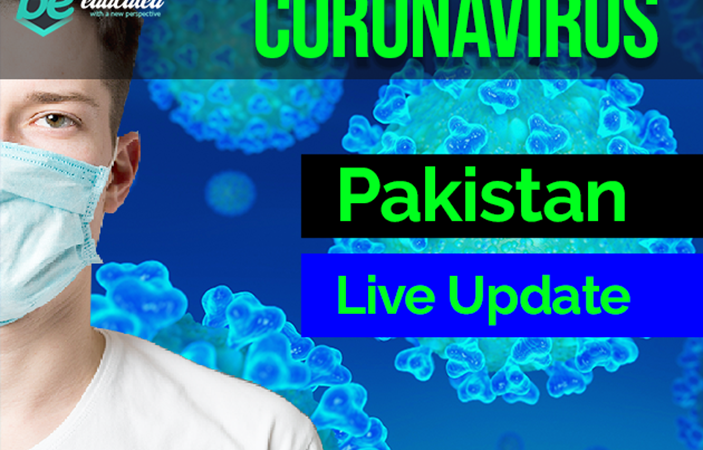 Nationwide tally of total confirmed cases rise to 3,000; global coronavirus deaths past 65,00
QUETTA / KARACHI / LAHORE / ISLAMABAD / PESHAWAR: The number of confirmed COVID-19 infections in Pakistan crosses to 3,278 on Monday after new victims were confirmed in the country.
The province-wise break up of the total confirmed cases as of 11:00 am, April 6, is as follows:
People also Read: HEC Stops Substandard Online Classes Due to Complaints
Total confirmed cases: 3,278

• Punjab: 1,493

• Sindh: 881

• Khyber Pakhtunkhwa: 405

• Gilgit-Baltistan: 210

• Balochistan: 192

• Islamabad Capital Territory: 82

• AJK: 15



Total Confirmed Deaths: 50

• Khyber Pakhtunkhwa: 16

• Punjab: 15

• Sindh: 15

• Gilgit-Baltistan: 3

• Balochistan: 1

The worldwide number of officially confirmed deaths from the novel coronavirus now stands above at 65,000+ according to a Reuters poll.

More than 1 million cases have been registered in 206 countries and territories since the epidemic first case emerged in China in December. Out of these cases, at least 264,000 are now recovered.

READ MORE: Coronavirus Helpline Number in Pakistan

Disclaimer: There may be some contrariety in the total number of confirmed cases registered at the country level and they are quoted accordingly by federal and provincial authorities.

beEducated.pk is constantly gathering correct and fresh information from concerned authorities and endeavoring to keep our readers up to date with the most reliable information.
Related News
---