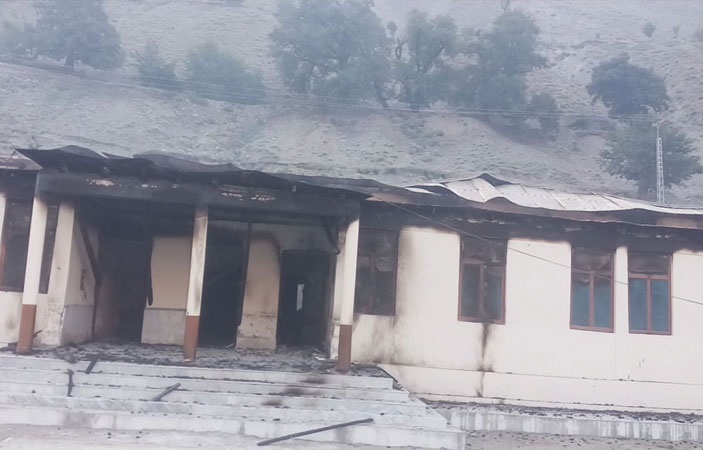 Unknown assailants have set at least 12 schools on fire in Diamer district of Gilgit-Baltistan on Thursday night (2 August). BeEducated.pk wants to tell you that schools have re-opened in various areas of Pakistan after summer vacations, however classes were not being conducted at the time of the attack so thankfully no lives were lost.
Assailants on the Run after Burning Schools in Diamer District
News reports say, unknown people broke into 10 schools between Thursday night and Friday morning and, after breaking things inside, set the educational institutions on fire in Darel and Tangi area of Chilas. While, explosives were used to burn down 2 more schools.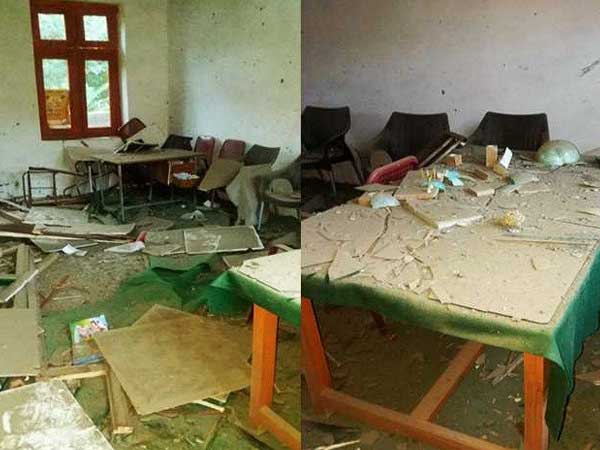 The police have started search operations in the area to search for the suspects. IGP Gilgit-Baltistan Sanaullah Abbasi and Force Commander Major General Saqib Mahmood have also reached Chilas.
Commissioner Diamer Abdul Wahid Shah told the media that unknown terrorists tried to harm some of the schools that were under construction. He also said that reports of explosions in schools are not accurate, while damages are being accessed at the moment.
6 Girls Schools Burned Down Among Others
Diamer Superintendent Police Roy Ajmal told the media that in Police investigation they have found out 12 schools was burned down out of which half were schools for girls. He revealed that in some cases books were thrown out of the schools and set on fire as well.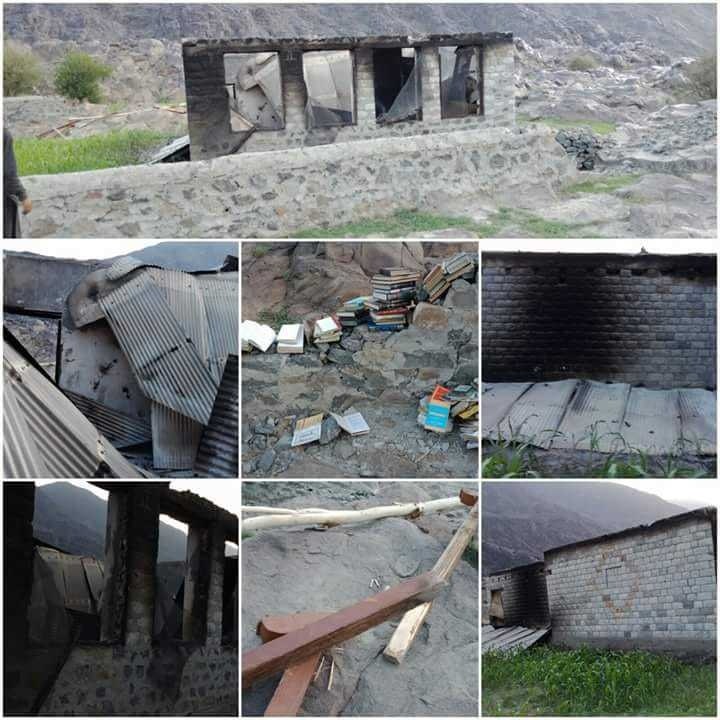 Local police revealed to the media that no casualties took place while terrorists carried out their attack, as the schools were not open yet. Also, SP Ajmal Roy said that no one has taken responsibility for the attacks on the following educational institutions:
• Girls Primary School Sheegay Manikal, Darel Valley
• Girls Primary School Galee Bala, Tangir Valley
• Social Action Programme (SAP) Primary School in Hudur area
• Army Public School, Darel Tehsil
• Primary School in Tabor village of Darel Valley
• Girls Primary School located in Ronay, Chilas
• Girls School Takya
• Primary School Galee Bala, Tangir Valley
• Girls Primary School Khanbary
• Girls Primary School Gyal Village
• SAP Primary School in Tabor, Darel
• APS in Tangir Valley (adjacent to Diamer, sharing borders with Kohistan district of KP)
Imran Khan Saddened to Hear About Burning of 12 Schools
Chairman PTI Imran Khan was saddened to hear about 12 schools that were set on fire in Chilas. According to news reports, Imran Khan said we will make sure to provide security for all schools in our government because a new Pakistan needs its young generation to be educated, including girls.

Also Read: "CJP Remarks Private School Mafia Has Destroyed Public Schools"

Pakistan People's Party Co-chairman Asif Ali Zardari condemned the burning of girls' school in Chilas, saying that burning of academic institutions is a great offense, preventing children from education will be harm the society, and the people who destroyed the schools will be punished. He added that PPP will not tolerate any attacks on women's rights. Lastly, keep visiting our website for more news on schools, education, and politics of Pakistan among various other things.
Related News
---