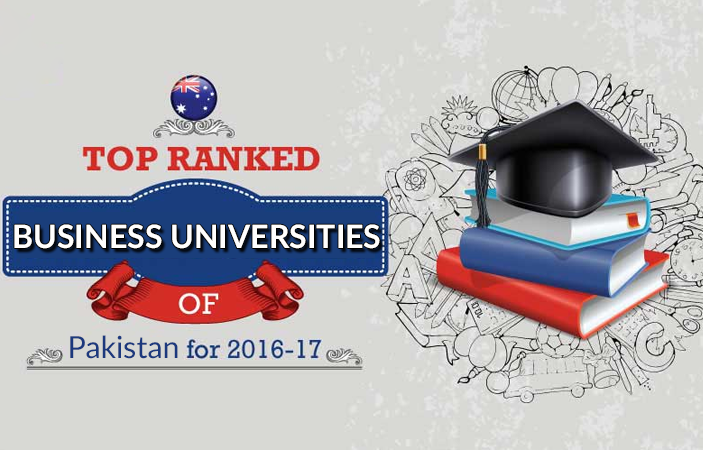 Do you want to get admission in the top-ranked universities in the world? Wanted to know that which is the best-ranked business university in the Pakistan? Which Criteria's are used to Rank Universities? There is no official government ranking of universities in the UK. Always try to get admission in better universities first and consider the local universities in the second position. However, in this article, I'll share with you the published Ranked business Universities of 2015.

Top Ranked business Universities 2015;
Iqra University, Karachi;
One of the best private university that is located in the Karachi, Sindh, Pakistan. This university has six basic departments; Department of Education, Department of Business Administration, Department of Fashion & Design, Department of Electronic Engineering, Department of Telecommunication Engineering and Department of Computer Science.
12th Class Result 2017 Lahore Board
Lahore School of Economics, Lahore;
Furthermore, on the second number Lahore School of Economics was ranked in 2015. One of the best and independent research university based in Lahore.
11th Class Result 2017 Lahore Board
Institute of Business Administration (IBA) Karachi;
On the third number, The Institute of Business Administration was ranked. Again, it is an independent university, which was set up in 1955.
Institute of Management Science, Peshawar (IMS);
On fourth number, the Institute of Management Sciences comes. It is considered to be the degree-granting institution, which is situated in Peshawar, Pakistan.
Sukkur Institute of Business Administration, Sukkur;
One of the best business school in Sukkur, Pakistan and recognized by the Higher Education Commission on the four number.
Shaheed Zulfikar Ali Bhutto Institute of Science and Technology, one of the best private chartered Institute, and located at the various commercial areas of Pakistan and UAE.
Related Article
---