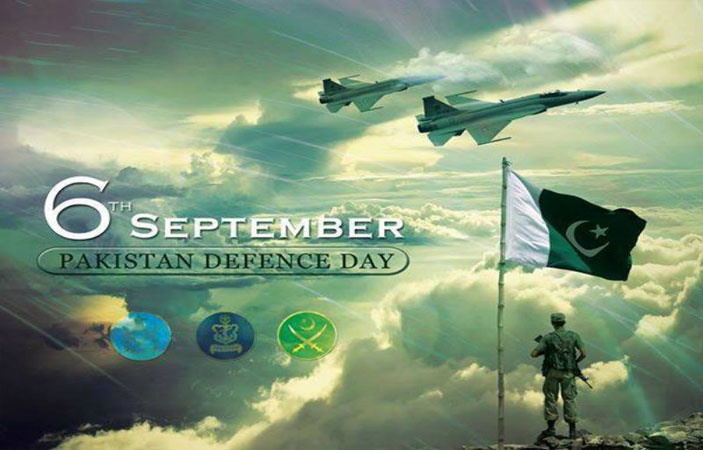 Every year we pay tribute to the martyrs of 1965 war that last for 17 days as started from September 6th. This day is one of the most important annals of Pakistan. How can we forget that our brave troopers fought with the country which is 6 times bigger than Pakistan and was much powerful with weapons at that time!

In those 17 days, the nation of Pakistan put aside their religions, groups, ethnicity, languages, sects, and moral aspects and become national unity while enthusiastically ready to sacrifice their lives to save their homeland. The great Mujahids, Political Leaders and Army all together united to handle the war. People of Pakistan hold the military in high esteem because of their unconditional supreme sacrifices made in defense of motherland. No doubt beside the aspects of wars, army always stand with us whenever natural calamity hit us.

In actual true spirit that makes us found to celebrate 6th September is national unity with the army. As the nation demonstrated over the Quaid-i-Azam motto- Unity, Faith and Discipline.

At the time of war the totality of arm forces were not enough to compare with the uncountable armed forces of India. But still Pakistan's Army great faith and patience on Almighty let them won the war.

On 6th September 2017, at the time of dawn, heavy missiles and bullets bombarded on the line of control and from 7 different places of India. It was their ego and pride upon which their General stated that they will vanquish Lahore and in evening they will have a peg and cocktail party in Lahore Gym Khanna and Mall Lahore after conquering Lahore.

But all in vain poor Indian where they conquer 400 km square area of Pakistan our brave Army with Navy force and Air force help conquered double area of India about 1600 km square area that let their heads broken over pride in front of the world. No doubt at that time Pakistan was not considered as the strongest army as it doesn't had nuclear power but with the passage of time we own the 6th position with about 120 nuclear missiles in list of top 10 nuclear power countries of the world. Although our army greatly fought but historical evidences shows that when the nation stands up for scarification with Army then no other worldly power could rule on such state and so our ancestors did for their homeland's protection to give their future generation a peaceful place to live with freedom and so the day every year as September 6 is celebrated in Pakistan to pay tribute to the Army and Forces also our astonishing Nation. It is and will be celebrated until the end of world's day to embark the generation after generation of our nation to remember the real devotion of nation with army with unity and strenght in savage of country.
Related Article
---