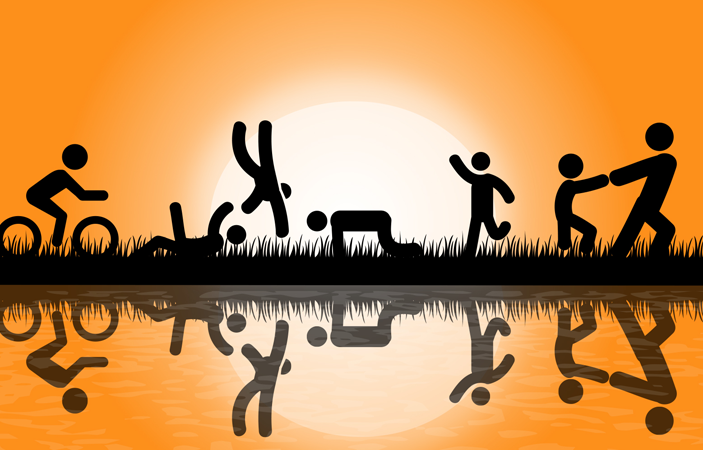 For students, it is always advisable to follow Health and Wellness Trends to enhance and improve the health. For example, coffee and water can be taken for boosting energy and to boost the brain functionality and to save yourself from memory loss you can give a try to the brain-friendly foods such as leafy greens, seeds, fish, nuts and olive oil. In this article, ill reveal the top 2017 health and wellness predictions, that will not only help you to lose weight faster but also best for managing the negative stress. To find out, read this article.
Say yes to the Exercise;
More Exercise needed to be done for Health Benefits, more exercise is normally recommended for lowering the risk of serious diseases like breast cancer, diabetes, and heart disease. Additionally, exercise makes our bodies capable of fighting against the disease, improve circulation, raise body temperature and slows down the stress-related hormones. Physical activity varies to person to person. To figure out what kinds of physical activity is best for you can give the recommendation from the fitness coach. Try to spend 30 minutes for jogging in a week to stay healthy and to improve your health.
2. Add Cholesterol Lowering Foods into Your Diet;
We normally take the cholesterol from meat and eggs, but you may not know that our body requires cholesterol for producing hormones and Vitamin D, so it is important to take the good amount of cholesterol. Chia Seeds, Wheat Bran, Methi Dana, Walnuts, Oats and Olive Oil are the best five cholesterol lowering foods that you should add to your diet.
3. Give a try to the 10 Fitness and Wellbeing Apps;
Now you can perform exercise from your mobile phone. You just need to download the fitness and wellbeing apps to encourage yourself to dance more. The best 2017 apps are Nike Training Club, Myfitnesspal, Sleep Cycle, Headspace, Run Keeper, Apple ios9 Health, Deliciously Ella, Flexter, iDance and FitStar Yoga.
4. Try to adopt the Ways for Happier, Healthier, And Successful life;
For Happy, Healthier, And Successful life, try to Stop consuming caffeine, Pray three times a day, Read 1 book per week on your interesting topic, marry with the person who appreciate and love you, say no to consuming refined sugar, fast food and caloric beverages, Unplug yourself from the internet 24 hours once per week, do something every day that motivates you, Go to bed early, rise early, Get 8 hours of sleep, say "I love you" 3+ times a day to your lover, consume 30 grams of protein with each meal to stay fit, concentrate on all things, that matters you most, save 10 percent of your income, drink 8 glass of water per day and check email and social media daily once you will wake up.
5. Fruity Smoothie Bowl in Breakfast;
Looking for the healthy, nutrient packed breakfast idea? Then say yes to the breakfast bowl. For its preparation, you need Greek yogurt, extra-virgin olive oil, Salt, lemon, avocado and toasted almonds.
Try to catch up all those opportunities, which can make you motivate and add likeminded people in your social circle.
Related Article
---