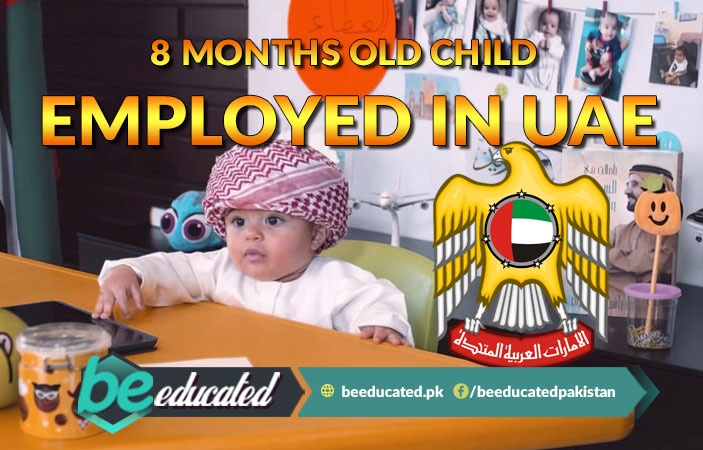 The Emirati government made a shocking decision when they hired an 8-month-old child. The young child has been given a very big responsibility to handle.

According to the details, General of UAE General Civil Aviation Authority gave a job of Mussarat to an 8-month-old in civil authority. This is the first hiring of this kind in world.

According to Al-Arabiya.com, this unique employment aims to share joy and happiness in the citizens of Emirates. Looking at the child will make people happy and make it possible for them to have a peaceful flight.

The only reason this Mussarat position has been given to the eight-month-old Muhammad Al-Hashmi is that people will be happy to see him.

BeEducated.pk brought this news so our readers can be happy to know that anyone and everyone can get jobs in today's world. From this we can learn that employment doesn't depend upon your skills. It can even depend upon your cuteness and youthfulness.

Jokes apart, the fact is everyone in the world comes to win his/her bread and butter. So, we should learn that opportunities are always available for us as long we keep on looking for them.
Related News
---