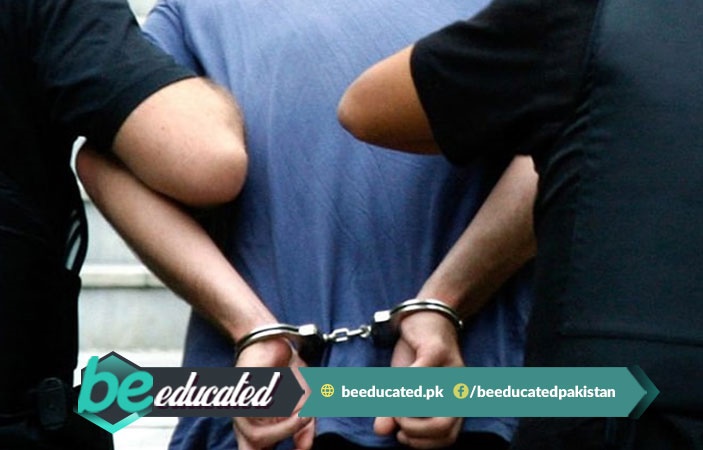 Recently, after a police raid on Peshawar University it was found out that it has become a home to criminals. According to 24 News channel, as soon the police started their raid the university management ran leaving their posts empty. The police confiscated the stolen items and arms. They also arrested 5 suspects from the campus.

Stolen Items Ranged Between Electronics and Guns

BeEducated.pk has found out that during the police investigation various stolen items were confiscated, which are as follows:

• 3 Laptops
• 2 Motorcycles
• 2 Bicycles
• 1 Stabilizer



If this was not enough, police also found drugs and guns within the campus. According to the news report police confiscated the following items as well:

• 13 Pistols
• 260 Ammunitions
• 550 grams of Hashish
• 6 bottles of Alcohol
• 225 grams of Heroin

Five People Has Been Taken into Police Custody

Taking to the media Commandant Campus Police Mr. Tariq Sohail said, "I have processed a proper FIR" – "a car has also been confiscated for which we are still investigating". The news report further explained that police will not tolerate such criminal activities anywhere within the university.

So, the police has taken five people into custody and further investigation is being done to know more about the criminals and stolen items. In the news report, the alleged culprits are revealed as Fazal-e-Ahad, Muhammad Sudair, Lalay, Hashmat and Irfan.

Hopefully, Pakistan government will pay more attention to security conditions of public and private universities. So, students can go to universities to gain higher education without any fear of getting involved with such criminals.

A month ago, Punjab government accepted its negligence towards schools but now it should make plans to develop the education system at all levels. So, such incidents should not start happening in universities of Punjab as well.

Pakistan government needs to develop the education system so our youth can get quality education. It's necessary because without quality education our students will not be able to compete with students of other nations. Which is against the progress and development of Pakistan. For more news and updates keep on visiting our website frequently.


Related News
---