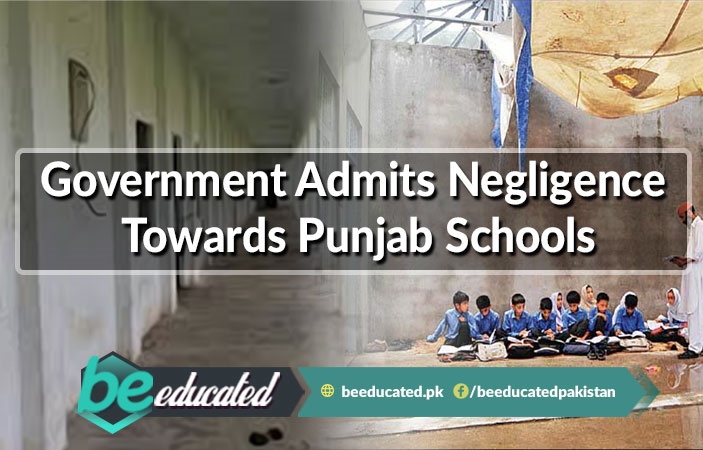 Every Pakistani parent tries to send their children to private schools. Because Government negligence towards government schools and education system is only increasing. According to City42, 203 Punjab schools do not have drinking water available for the students within the school grounds, 190 schools do not have toilets and 2500 schools are covered in darkness because electricity is not being provided to them.

BeEducated.pk wants you to know that all of this data was taken from the Annual School Census report 2017-18. The news channel reported that over the last year government schools gave admissions to 10 lac students and 20 thousand students took admission in Lahore government schools. Also 50 thousand teachers were employed by the government schools.

The increase in number of new students created shortage of teachers, course books, furniture and other basic facilities that should be provided to the students in government schools. Many students are not performing in their exams because they are not getting quality education. This negligence towards public schools will hurt hundred thousands of students enrolled there.



City42 report reminded that this data was published in the Report on Annual School Census 2017-18, and that the Education Department admitted to the shortages and negligence towards schools in Punjab.

The News channel also mentioned many other government projects have started and failed relating development of education system in Pakistan. Even though Government takes step to better the education system but due lack of funds, the projects get shutdown or delayed. Hopefully officials will take notice of the situation in the near future.

Students you should gain knowledge, not just for yourself but, to make Pakistan an advanced and developed country. If you do not pay attention to your studies now, you will find it hard to make your future bright. You are the future of Pakistan. So, study hard to develop Pakistan in to a strong and progressive country.

Related News
---