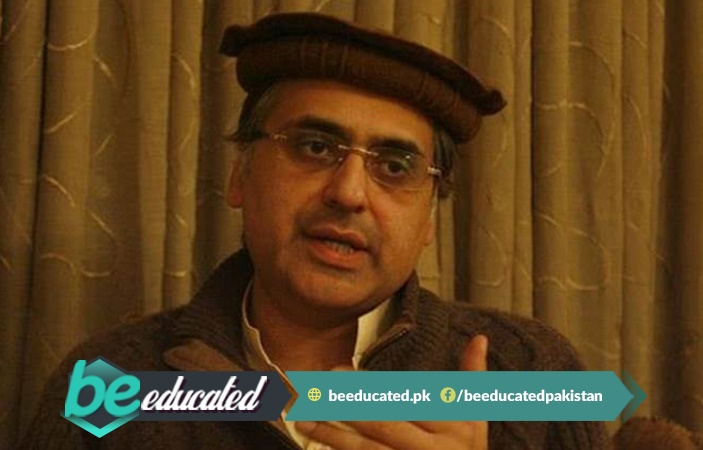 Awami National Party (ANP) candidate Barrister Haroon Bilour was killed in a suicide bombing at an election rally in Peshawar. According to news reports, last night, 13 other people also lost their lives along with the ANP leader while 45 are wounded after a suicide bomber targeted an election rally in Peshawar.

Haroon Bilour Was a Special Guest at the Rally

After the blast, police and rescue agencies reached the spot, while all the bodies and the injured were shifted to Lady Reading Hospital. The Hospital's spokesperson has confirmed the deaths and conditions of other patients.

Peshawar's Senior Superintendent of Police Operations Mr. Javed Iqbal revealed that the blast occurred due to a suicide bombing attack saying, "Haroon Bilour have martyred along with the others in the blast." He added that body parts of the bomber had been recovered as well.

BeEducated.pk found out that the bomb disposal squad spoke to the media while saying, "At least 8 kilograms of explosives were used in the blast."

The eyewitnesses say that Haroon Bilour was the chief guest at the rally, when he reached the venue the attacker came near him and blew himself up. Also after becoming aware of the attack, a large number of ANP workers reached the bombing site and hospitals.

Political Leaders Condemned the Peshawar Blast

Prime Minister Nasser Mulk condemned the incident while expressing sadness for the people who lost their lives.

Imran Khan, chairman of the Pakistan Tehreek-e-Insaf (PTI), said that the terrorist attack on the National Awami Party's corner meeting cannot be condemned enough, and he feels extremely sad for Haroon Bilour and his party workers. He added, Government should ensure security for all parties and their candidates during the election campaign.

Former Prime Minister Nawaz Sharif, who is sentenced to 10 years' jail for corruption charges, expressed regret over the sudden death of Haroon Bilour, while praying to God for giving patience to the families of the victims. Nawaz Sharif declared that terrorists are making a great effort to stop democracy's path in the country. He added that they were unsuccessful yesterday and will still fail (in the future), and we equally share the sorrow of the victims' families.

Pakistan People's Party Bilawal Bhutto said that the enemies of Pakistan are attacking the country and democracy through terrorism. These elements want to weaken Pakistan and its democracy, so it is the responsibility of everyone to secure the country from terrorism and PPP will stand with the nation. PPP's co-chairman Asif Ali Zardari also condemned the attack on ANP election rally.

Other members including Governor Punjab Rafiq Ruhanna, Chief Election Commissioner Sardar Mohammad Raza, Chaudhry Shujaat Hussain, Chaudhry Pervaiz Elahi, Mons Alahi, expressed their condolence on the incident as well. To get latest news keep on visiting our platform frequently.

Related News
---