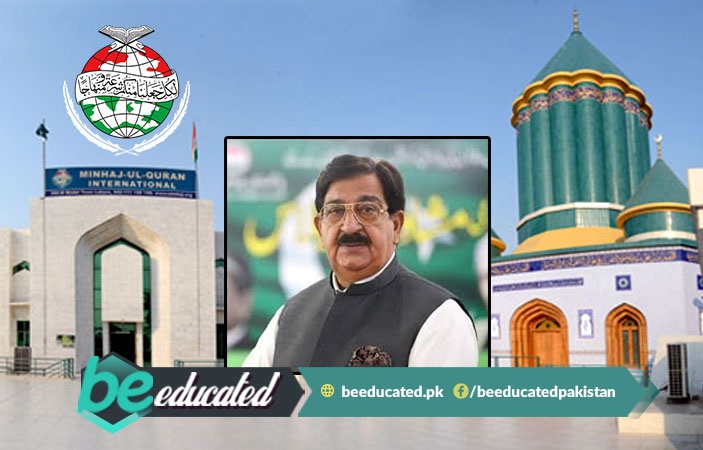 In Lahore, on the alleged breach of discipline Pakistan Awami Tehreek leader Khurram Nawaz Gandapur shouted at female students living in the hostel of Mihaj University.

According to the video, Khurram Nawaz scolded the students very harshly while shouting, "You have not yet seen my second face"—"I have been polite with you so far but not anymore" — "Didn't your parents teach you any discipline?" He went on yelling loudly that any person who speaks or even mutters will be thrown out of the university.

During this period, a student quietly made his video and posted it on social media in which he could be seen shouting at the students in a very rude manner.



Khurram Nawaz's Statement Regarding the Matter

BeEducate.pk found out that Khurram Nawaz Gandapur said the pupils demanded to go to an iftar party after 6 pm, so the staff forbid them. Due to which the students started behaving badly with the hostel staff. He added that Parents should be called for such an occasion, because female students cannot leave the hostel in the evening except with their family members.

Khurram Nawaz further said that if parents provide us the reasons to us in writing then we will allow girls to go out after the evening. He added that this way the university will bear no responsibility if an unfortunate incident occurs with them.

PAT Spokesperson Came to the Defense of Khurram Nawaz

In this context, the spokesperson of Pakistan Tehreek-e-Insaf (PTI) says that the children studying at the Minhaj-ul-Quran University are living in a separate hostel and the arrangement of this hostel is overseen by Khurram Nawaz Gandapur. Now, due to parent's application and for the security of students no one can leave the hostel after six o'clock.

According to the spokesman, Khurram Nawaz Gandapur took notice of the indiscipline. As discipline is to be maintained within the hostel at all times but the students were forcing the staff to let them leave the hostel in the evening. On which he scolded the students keeping their best interest at heart and to avoid any unfortunate incident in the future. Lastly, keep visiting our platform regularly to get more news on Pakistan's education system.

Related News
---