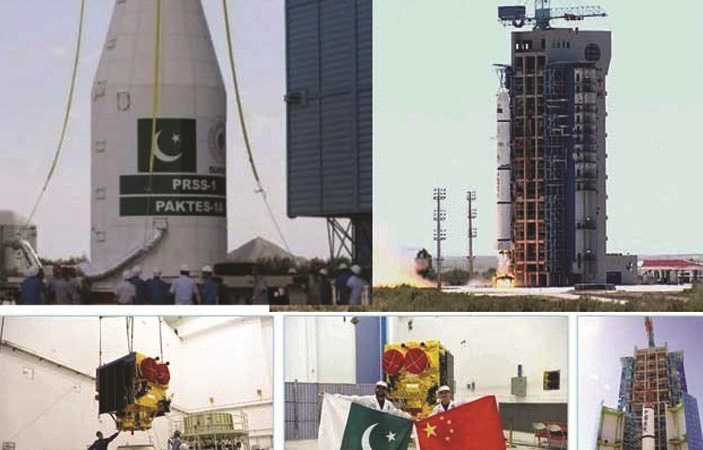 Two major Pakistani satellites were sent into space from a Chinese Satellite Launch Centre, in July this year. Now, these two satellites have become operational and their complete control has been handed over to Pakistani ground stations.
Pakistan Takes Control of PRSS-1 and PakTES-1A
Pakistan's first Remote Sensing Satellite 'PRSS-1' and Pakistan's indigenous Technology Evaluation Satellite 'PakTES-1A' were sent into the orbit using Chinese rockets. Among them, the latter satellite was developed by Pakistan's specialists, scientists and engineers.

BeEducated.pk wants you to know that PakTES-1A and PRSS-1 both were sent to space from the Jiuquan Satellite Launch Centre on 9 July, 2018.

In a tweet, the Ministry of Planning, Development and Reform (PD&R) has said that both the satellites are fully operational after taking successful tests in the orbit, and their control has been assigned to Pakistan ground stations.
PakTES-1A, which was completely developed by Pakistani experts and engineers, has major equipment installed for access and research of ground information. While the other remote sensing satellite ground was designed for making ground observations, researching resources and monitor the natural environment.

Also Read: "NASA Sending Parker Solar Probe to Touch the Sun"

As the name suggests, remote sensing satellites are very high quality. They are used for taking Earth's images, doing environmental research, finding natural resources, furthering agriculture, irrigation and many other important tasks. Due to its special sensors, remote sensing satellite keeps sending data and images to the ground stations.
Another Reason to Celebrate 14 August
Getting control of these satellites on Pakistan's Independence Day had given the nation another reason to celebrate the day. Because very few countries in the world have their own remote sensing satellites.

Pakistanis should feel proud as the satellites will help the country get rid of its dependence on commercial satellites for environmental monitoring. Especially for receiving warnings against floods, drought and water shortages.

President Mamnoon Hussain has expressed hopes that launching these satellites and getting operational will boost the morale of our space engineers and other related technical staff. He also appreciated the efforts of SUPARCO's scientists, engineers and staff in achieving such a huge milestone in their field and successfully making it operational on 14 August (Pakistan's Independence Day). To keep on getting latest technology news, visit our website as much as possible.
Related News
---