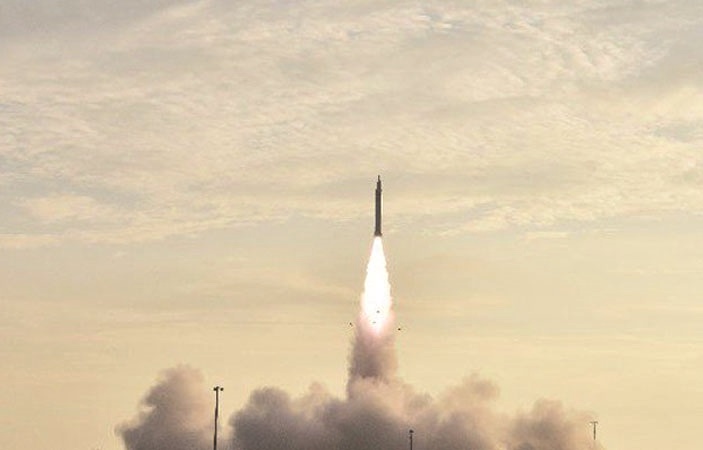 On Monday, China has successfully tested its first Hypersonic Aircraft, which can carry nuclear missiles and pass through any anti-missile defense systems of the current age. The development of this new aircraft that can reach a speed faster than sound is seen as a breakthrough in creating cutting-edge weapons.
Starry Sky 2 is Faster than the Speed of Sound
According to a foreign news agency, China has announced to have conducted a successful test of "XingKong-2" or "Starry Sky-2", which is China's first hypersonic airplane. The aircraft has the ability to break any anti-missile defense system on the planet due to its high speed, and it can carry nuclear weapons or missiles.

BeEducated.pk recently posted that China claims to have developed a laser Kalashnikov, which is another great feat in the weapons industry.

Working under China's government, China Academy of Aerospace Aerodynamics (CAAA) has developed XingKong-2 in collaboration with China Aerospace Science and Technology Corporation that was launched in a target site located in Northwestern China on Friday (3 August 2018).
CAAA said in its official statement that China's waverider was propelled using multi-level rocket and released in the air around 10 minutes after the rocket took flight. Once in the air, the aircraft flew by itself making large-angle turning maneuvers and landed in the targeted area according to plan.

According to news reports, the aircraft went 30 kms high at the speed of Mach 5.5 to Mach 6.
Waverider Uses Shockwaves to Glide at High Speed
A military expert Song Zhongping told the media, Waverider is a type of aircraft that flies in the air using shockwaves generated by its own hypersonic flight to glide at a great speed. Through the test various parameters were proved and the waverider landed safely, which is enough to call the launch a success for the first hypersonic aircraft of China.

Also read this news: "China Builds World's Biggest Man Made Waterfall"

Song Zhongping also said, "Revealing the successful test to the public indicates that China must have already made a technological breakthrough with the weapon." He added that the aircraft will be tested more often in the coming days before it is given to People's Liberation Army for deployment.

The most important point he revealed was that the currently deployed anti-missile defense systems are designed to stop cruise and ballistic missiles, which are easier to predict and slower than the latest Chinese waverider. For more technology news keep visiting our platform as much as possible.
Related News
---