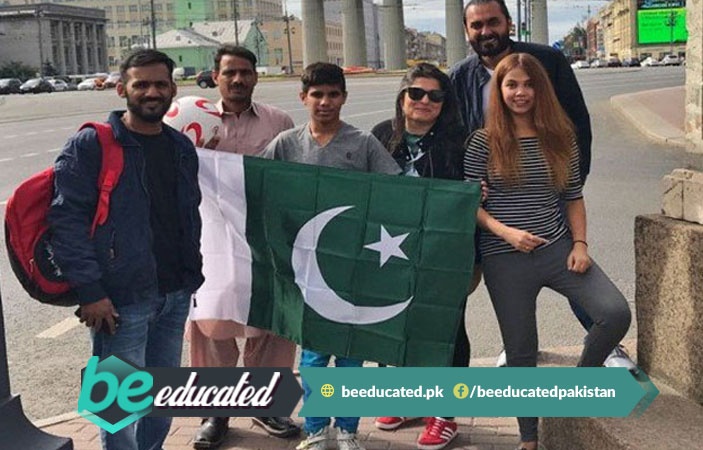 A Pakistani teenage boy, Ahmed Raza, will do the coin toss today in a FIFA World Cup match between Brazil and Costa Rica. According to sources, the 15 year old will conduct the coin toss for the Costa Rica vs. Brazil games to be played on 22 June (Friday) at 04:45 pm (Pakistan Standard Time).

BeEducated.pk is posting the news to tell our readers about Ahmed, who belongs to Sialkot, and his family that has been making hand stitched footballs for professional leagues since the past three generations.

Ahmed and his father both are said to be great fans of the football game, so the chance to do a coin toss is like a dream come true for them. The young boy is rooting for the Brazilian football team and says he is big supporter of Neymar Junior.

So, this toss will give him the chance to meet the football star before the game starts around 5 pm on Friday. Also, this is the first time a representative from Pakistan will be stepping into the FIFA World Cup event.

But that does not mean Pakistan has been away from the game as Quratulain Balouch, better known as QB, recently collaborated with an American singer Jason Derulo to bring us the desi version of FIFA Worldcup 2018 anthem "Colours".

The song's video features the captains of women and men football teams, Hajra Khan and Kaleemullah Khan, along with a game of street football.
The collaboration, which is filled with energy and lots of beats to dance to, has become a treat for the football fans in the country.

Anyways, we should be proud that even though our players could not make it into the biggest football event at least someone is representing our country in the FIFA World Cup, which started from June 14. For more interesting news keep on visiting our website regularly.

Related News
---