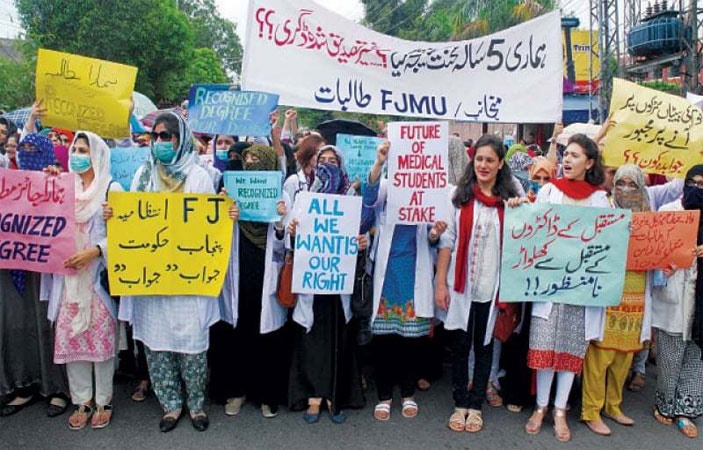 LAHORE: On Monday, the Lahore High Court ordered the Higher Education Commission (HEC) to ratify degrees and transcripts in two weeks of Fatima Jinnah Medical University (FJMU) medical students.

An issue was plucked when a petition was heard by Khadijatul kubra and hundreds of other students who have completed and passed their MBBS from FJMU by Justice Shams Mahmood Mirza. On such hearing HEC declined to certify degrees on the base of founding FJMU is not a constituent college.

On the hearing the petitioners pointed their career towards gloominess however they embarked that they got the degrees on the expected time but were disallowed to do house-job after HEC indicated reluctance while certifying degrees. Here petitioners pleaded the court to order HEC to verify their degrees so they could start their house-job.

Further the law officer informed the court that Punjab government had certified the notification in which entirely cleared that FJMU is a constituent and later federal government will issue a notification soon.

The Justice Mirza on the instant petitioners' pleas directed the HEC to certify the degrees and transcripts of the students within two weeks.
Related News
---