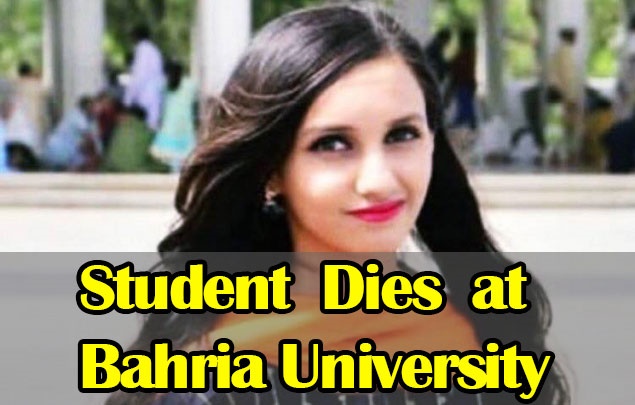 Haleema Amin succumbed to her injuries when falling from fourth floor of an under-construction building in Bahria University Islamabad.
A female student died when falling from the fourth floor of a building of Bahria University in Islamabad. The incident occurred yesterday when the 23-year-old Haleema Amin fell from the fourth floor of an under-construction building within the varsity field.
She was instantly taken to the Pakistan Institute of Medical Sciences (PIMS) when the autumn and was later being affected to Combined military hospital where she later succumbed to her injuries. According to sources from the university, classes were shifted to the under-construction building wherever work on the terrace of the fourth floor was still ongoing.
Following the incident, students boycotted their classes and staged an indication against the administration outside the university field.
The roadblock demonstrations are current for hours.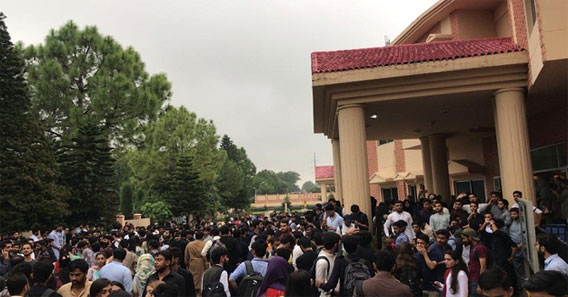 Despite repeated tries to contact the university, no official response was received till the filing of this report.
Minister for Human Rights Shireen Mazari during a series of tweets expressed that the death of the scholar raised variety of queries. The minister questioned why the critically bruised lady was removed of PIMS and brought to CMH while not her parents' consent.
"At the terribly least this is often a case of neglect – Bahria University should be command accountable. It ought to return underneath federal jurisdiction thus HEC and Ministry of Education in order that neglect proceedings will be instituted in step with the law," she said.
She additional aforesaid that nobody will be higher than the law and "we cannot keep treating our youngsters with such fatal callousness"
Related News
---