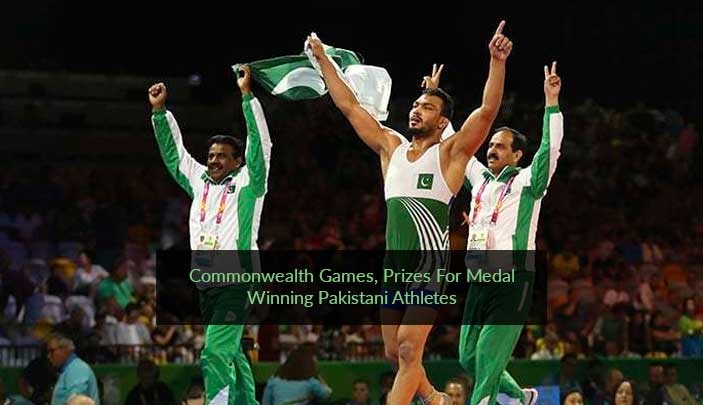 Pakistan Sports Board (PSB) has announced prizes for 5 Pakistani athletes, who have won medals in their respective sports and weight category of Commonwealth Games 2018.

The 2018 Commonwealth Games started on 4th April and ended on 15th April in Gold Coast, Australia. The spokesperson of PSB told that the winners will now receive the winning prizes according to the National Sports Policy of Pakistan.

Inam Butt was the only Pakistani Athlete to win a Gold Medal this year. Inam will be awarded 5 million rupees for winning a gold medal in Wrestling. Other 4 athletes will receive 1 million rupees each, for winning bronze medals. In total, Pakistani athletes have won 5 medals for Pakistan in Commonwealth Games 2018 at Gold Coast.

BeEducated.pk brings you this news to let you know the achievements of Pakistani Athletes. According to the sports policy Inam Butt will receive 5 million rupees, Tayyab Raza, Muhammad Bilal, Talha Talib and Nooh Dastagir Butt will receive 1 million rupees each.

Let us notify you, two of the four remaining athletes Tayyab Raza and Muhammad Bilal won bronze medals in the weight category of 125 Kg and 57 Kg respectively. The other athletes won bronze medals in weightlifting. Talha Talib secured 2nd place in 62 Kg weight category and Nooh Dastagir Butt won his bronze medal in the weight category of 105+ Kg.

These athletes have shown to the world that Pakistan's youth is capable of competing and winning against different countries in wrestling and weightlifting. Hopefully in the future more Pakistani Athletes will win Gold and Bronze medals in Commonwealth Games and other similar sport events.

Pakistan's young generation is totally able to stand at the top of the world. Students as long as you work hard, you can achieve anything. Nothing is impossible. You should study hard right now, so in the future you can help Pakistan become a strong and developed country.
Related News
---