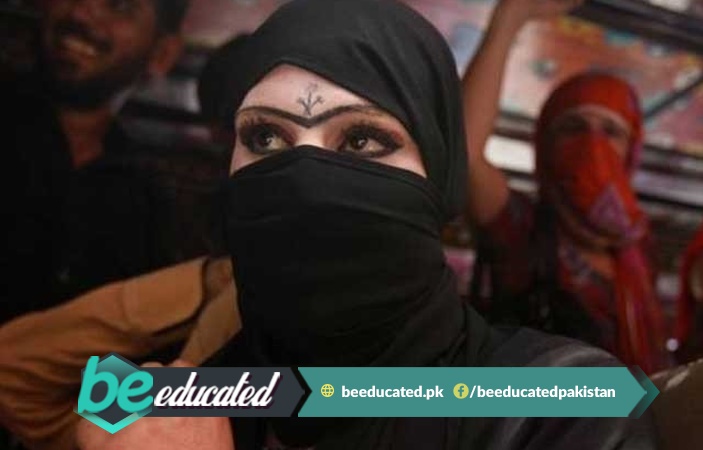 NADRA is issuing identity cars (CNICs) to transgenders living in the country on the orders of Chief Justice of Pakistan Saqib Nisar. According to news reports, CJP recently ordered NADRA to provide ID cards to the transgender community through a 'one-window' facility, so they don't face any problems.

CJP Personally Supervised the Matter

Earlier this month, in a hearing on non-issuance of ID cards to transgenders CJP Mian Saqib Nisar revealed that special courts will be created to safeguard the rights of transgenders. CJP said that the Supreme Court will monitor the process online and he will personally supervise the matter, so they can receive their CNICs without any difficulties.

BeEducated.pk wants you to know that Chief Justice of Pakistan added, "Their issues cannot be solved until and unless Court provides its protection to them (and their rights)." He also directed that the transgenders who already have identity cards should be given the right to vote.

Courts should provide justice for everyone, and transgenders are an important part of the society. So they must get equal rights just like every other citizen. Ensuring the same point of view CJP said, "We will create a system for them through which their right will be provided to them at their doorsteps."

Recently, the first transgender school of Pakistan was established and now more steps are being taken to make the trangender community to become productive member of the society.

Talking about mistreatment of transgenders Chief Justice remarked, "We, as a society, should be ashamed of ourselves for the way we treat them." He was clear that any maltreatment towards the transgender will be not tolerated.

Mobile Van Providing ID Cards at their Doorstep

According to Express News, NADRA Mobile Registration Van visited Fountain House, a mental health institute, to provide CNICs to the 750 transgenders registered with the institution. While transgenders can keep getting their identity cards through the mobile van up till June 30.

Fountain House's Admin told media that a medical camp has also being set up for transgenders in the Fountain House, where they can get free medical checkup and medicines. Other than these services, the institution also provides funds to transgenders at monthly basis. Finally, keep visiting our platform as much as possible to get latest news and much more.

Related News
---