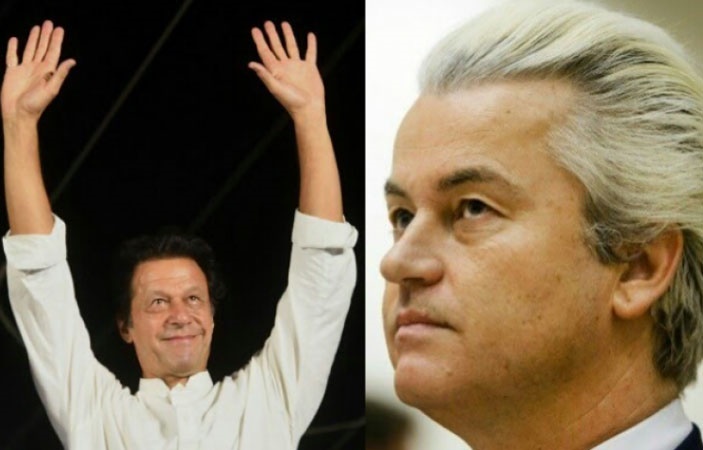 The Dutch anti-Islam politician Geert Wilders has sent Pakistan government a warning after the cancellation of his blasphemous cartoon competition.
Pakistan Government Warned Against Declaring an Early Victory
Through a tweet, the Dutch lawmaker has warned Pakistan government against celebrating an early victory as he plans to 'expose their barbarism in many other ways'.

Recently, Dutch Politician Geert Wilders cancelled the anti-Islam cartoon competition after receiving death threats and jeopardizing safety of the whole Netherlands. As the Taliban had asked their Afghan forces to launch an attack on the Nato troops that had Netherlands' soldiers amongst their ranks.

Muslims rose in protest from all over the world. Especially a huge protest happened in the capital of the country, where at least 10,000 supporters of Tehreek-e-Labaik were present and demanded Pakistan government to cut ties with the Netherlands.

On Thursday, the anti-Islam lawmaker decided to cancel the competition while declaring through his written statement that he chose not to let the cartoon contest go ahead just to avoid the risk of victims of Islamic violence.
Netherlands Prime Minister Does Not Support Wilders Competition
It should be clear to the world by now that making physical representations of God or the Prophet Muhammad (PBUH) are strictly forbidden in Islam and anyone who still makes them is carrying out an act of blasphemy in the eyes of all Muslims.

Read News: Overseas Pakistanis Can Vote Online in By-Elections 2018

In Wilders' statement, he mentioned that it was not about only him now as strongly opposed forces see the entire Netherlands as a target. While his country's Prime Minister Mark Rutte has not supported the planned contest but he would have to defend Wilders right to hold it.

At one point, PM Mark Rutte questioned the lawmaker's intention after which he stated, "His aim is not to have a debate about Islam. His aim is to be provocative." Then the PM added that people in their country have extensive freedom of speech rights and their government did not want the contest to get cancelled on that behalf. Finally, for more international news keep visiting our website on regular basis.
Related News
---