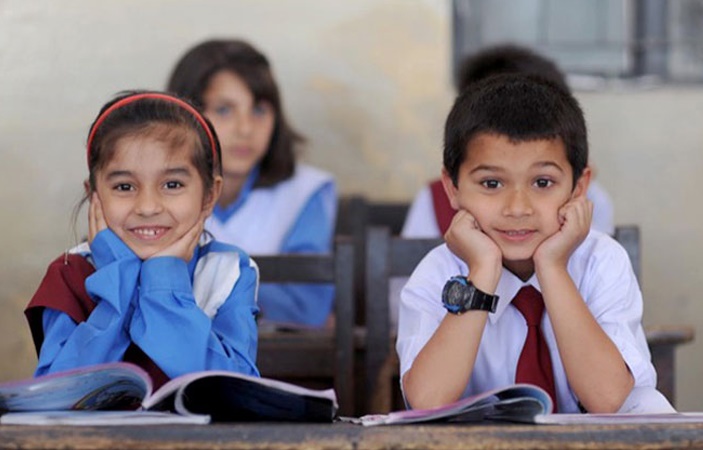 KARACHI: The Sindh government has taken an important step towards education and demanded on introducing Life Education Skills in primary schools. Students of ages 6-9 should start learning the basic skills of life in order to move further in their life. Life Education skills also help people overcome any kind of difficulty that they might have to face.
Sindh Education Department has announced the introduction of Life Skills Education on their official Twitter account. Until now, Life Skills Education has been provided to eight districts including Nawaz Bakhsh, Dadu, Hyderabad, Karachi, Mirpurkhas, Umerkot, Shahdadkot, and Khairpur.
The government of Sindh is trying to get the approval of the subject through involving the recommendation of teachers, Islamic Ulma, Civil society, and parents. They are talking about the importance of this subject on social media.
The question here is what is Life Skills Education and why is it important? Life skills education contains 9 modules that include protecting yourself, knowing about personal Hygiene, knowing about human rights, knowing about gender equality, knowing how to protect yourself from a disease etc. This education is provided to children in order to build a better society and for every child to know what he/she deserves.
The importance of this subject varies in many ways including the fact that every child deserves the best, every child needs to understand their worth, every child needs to know how to protect themselves in case of emergencies, and every child needs to learn the difference between right and wrong.
With the ongoing situation of Pakistan, where children are being abducted, raped and murdered, education like Life Skills is an important step that needs to be taken.
Zainab's case was a tragedy for an entire Pakistan and all humanity. Such a monstrous act is possible, we did not know that. Many other children go through the same thing and it never gets aired. This is why introducing life skills education was important. So that every child could know what's right and what's not and they could be able to protect themselves in the hour of need.
Education is a not an option, it is a necessity that every child deserves. Children come into this world for knowing nothing and they need and deserve to learn everything they can. Education is the key to open all the locks of life. This is why education should always be on the top of the list.

Related News
---