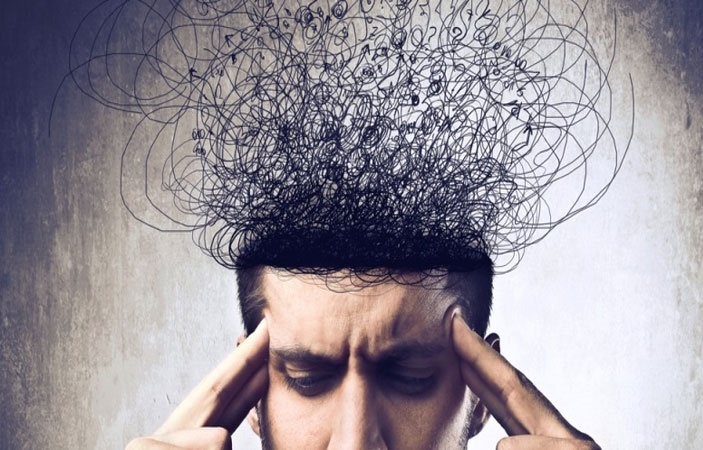 Getting worried is a part of life and we all get worried for something in our life and it can relate to anything like relationship, health, beauty conscious, exams, job, interview and anything else. Anxiety occurs when we overthink about something very much. It symptoms are sleeping problem, increase heart rate, poor concentration at work and the things that could go wrong. So to control anxiety there are some perfect ways through which it can be controlled, so give a glimpse on the points below:

Decreasing the heart rate:

In actually controlling heart beat is not in our hand but we can maintain its tension through relaxation and deep breathing. You can use the strategy of taking deep breath by contracting the diaphragm located above the stomach cavity. Such breathing will calm you down while decreasing heart rate.

Take enough sleep:

By taking enormous sleep we can reduce the stress level because if we didn't get proper sleep our mood swings and then anxiety occurs so therefore take proper sleep of about 8 to 9 hours so you can stay stress or anxiety free.

Yoga and Meditation:

We can also reduce anxiety through these relaxation techniques for instance meditation, deep breathing, and yoga, because it makes our body and mind energetic with better functions. And it should be done on daily basis so for this you have to tackle the time for it. Sometimes we are so much busy and fed up while becoming lazy for which we forgive it up on daily basis, which is totally wrong!
Because early morning makes us refresh and relax from different phobias.

Laughing therapy:

Most of the time we get involve in some serious attitude even without any specific reason and later it turn into depression. It do occurs when we talk to ourselves and start on counting our flaws and regrets which in term gives anxiety. So to overcome this issue we should take a break before overthinking and this can be done by watching funny movies and reading good humor as funny text to reduce depression.

Be thankful for everything:

Don't keep the things inside yourself (keeping yourself in dark). If you think you feel jealous about someone for any issue then try to come out from it. Get the guts and talk about it to the person for the issue to be resolved. Help someone in need and always be thankful to everything. Keeping a fake smile makes you pretty for others instead of showing ego and attitude because smile is a silent feature of love and persona for which people get attracted towards. Even give a smile to the person you hate because it changes the feeling from negativity to positivity.

Eat Healthy:

Always eat healthy food on time. Taking a good diet reduce anxiety. For example, fruits, cereals, grain, fish and vegetables. Avoid unhealthy snacks.

Create positivity in mind:

Thinking positive all the time makes you a happy person. While negativity and negative thoughts only pushes you towards pain and tension.

Go for hangouts:

Give time to yourself it can be done by hangouts with friends and families. Enjoy your life as it's a ride of sweet and sour adventure. So just live the tension as a part of your life and don't encode it in mind as your weakness.

I think these above points will surely help you if you are a depressed person. Just follow these step and you will definitely come out of this thrilling problem of pain which roles as a chapter of your life book.

Related Article
---