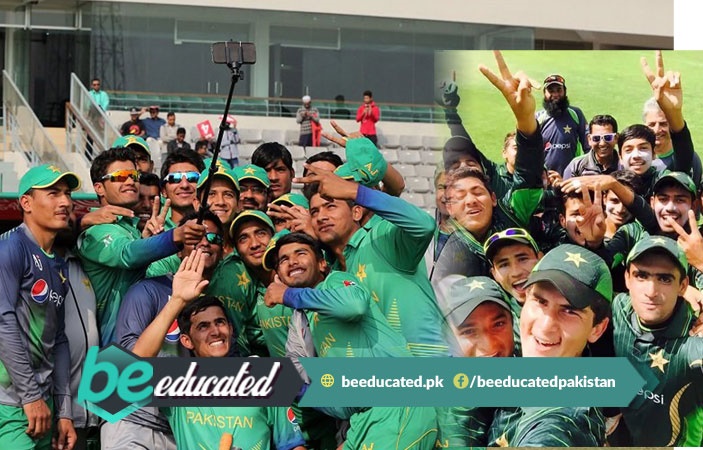 The future looks brighter for the young cricket players of Pakistan. Recently, Pakistan Under-16 Cricket team went for a tour of Australia. In the tour, teams were to play a single T20 match that Pakistan team won by 7 wickets.

While playing Under 16 T20 series in Australia Pakistan won the toss and choose to ball first. Australia did 151 runs in 20 overs with 5 wickets down. Yash Payndankar scored 37 runs, Sam railey did 37 runs on 42 balls and came back to pavilion .Jet lauybic did 24, Jake Mike Greg scored 21. And Brook Lawrence scored 20 runs. Aliyaan Mehmood took 2 wickets with 25 runs.

BeEducated.pk wants you to know that Pakistan junior team took 3 wickets in 17.2 overs. First wicket was taken down on 18 runs. Khalil Ul Rahman Scored 17 runs. Captain Saim contributed 77 runs to the second wicket with Winnie Malik Mubasher Nawaz and reached the combinations to 95.

On this occasion, Nawaz (39) became the batsman of the pro (39) M Jackins, and Pakistan's third wicket 132, Sammy Job scored 56 runs after bouncing 56 balls, Shahid Rizvi 23 and Nasir Abbasi Yes, M. Habbit, M. Jackson and Tanvir Agha got one of the players.

Related News
---