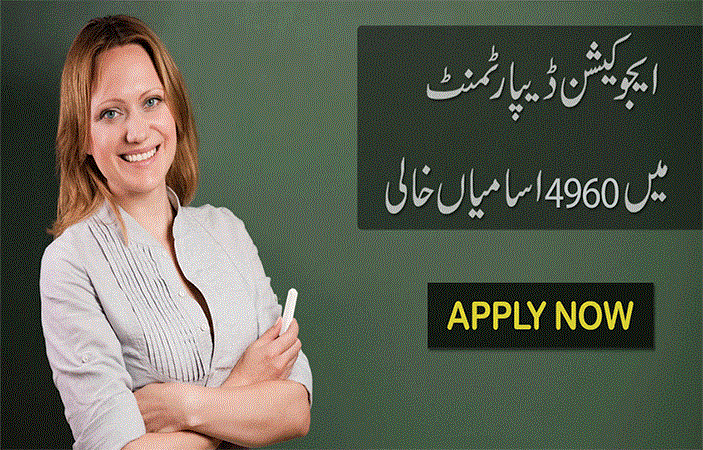 RAWALPINDI: In various categories across the province, including Rawalpindi Division about 4,960 empty posts to be filled by education department of Punjab.

All the announcements were by the Punjab Education Department when they found the sector of educational posts were empty in different areas of Pakistan. There, then it was executed that about some seats should be given the district Rawalpindi too.

About 162 empty seats will be employed by the staff across the Rawalpindi Division.
As there are 2,805 posts of secondary school teachers, 1,530 posts of assistant education officers, 700 posts of education officer, 70 posts for driver and 35 posts of data entry operators. All these are available for the job searchers and it is also found equivalent for the opportunity searchers. Anyone interested for the post in such job related to government can apply.

The authorities were concerned and are ordered by the Punjab Education Department to complete the hiring process till July 30th, 2017 in all the sectors from different areas of Punjab.

Such decision are also has been taken along the prevailing staff shortage in education department. The teachers' union has urged the government to deal the shortage of staff in government sector educational institutes before the announcement were made by the education department of Punjab. As they said that it is important to improve the performance of colleges and schools.
Related News
---