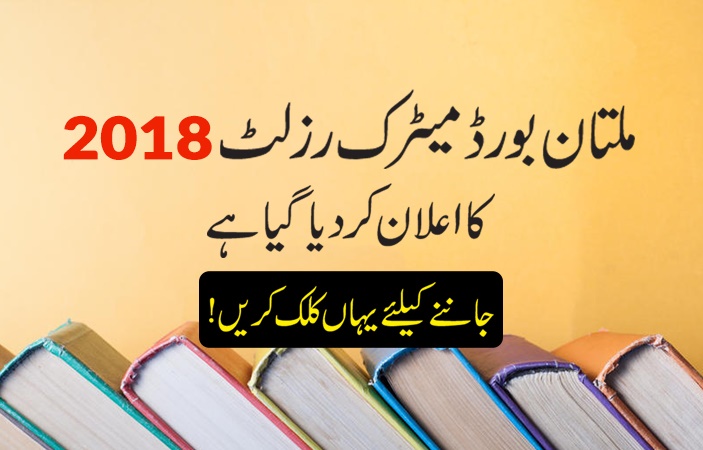 BeEducated.pk wants to inform you that Multan Board Matric result 2018 is finally here. According to official statements of Punjab boards, you can visit your board's official website to know the result of matric class 2018 after 10:00 AM today on July 21.
How to Check Your Matric Result Marks Instantly
Many students want to know their marks instantly, so the obvious option they have is to check the
BISE Multan Matric result 2018 by roll number
over the internet. But if you think checking official board websites is the best then you may be wrong. Because other educational websites put in lots of time to make sure you get your marks without waiting for them.
Board websites have always performed poorly when it comes to loading
result of class matric
quickly
.
Due to high traffic of students wanting to know their marks, the official websites often crash or stop responding. So, it's best to check your
matric class result 2018
on other educational websites like
BeEducated.pk.
Other Possible Options to Check Your Outcome
We have already talked about the two most preferable options, which are checking your outcome from official board websites or external websites. But there a few more ways through which you can check the
Matric Class Multan Board result 2018
and they are:
Sending an SMS containing your roll number to 800293 in order to get your marks on your cell phone
Purchasing a gazette to know how you did in your matric exams
Charges will be applied for sending the SMS, while the gazette can have some misprints or other errors.
Multan Board Outcomes of All Classes
The board conducts exams and prepares their outcomes for all matric and intermediate classes. Where
Multan Board result Matric class
comes first then a month after 9
th
class outcome is announced, usually in the month of August. Then second year students receive their outcome in the month of September and in the end first year students get to know about their marks.
According to sources, this year the
1st year result 2018
is going to get announced in October. So, to know details about all Multan board outcomes keep visiting our website. Also we have updated the
top position holders of Multan Board Matric class result 2018
, so you can check them through our platform. Finally, our team wishes you Good Luck with your outcome!
Related News
---