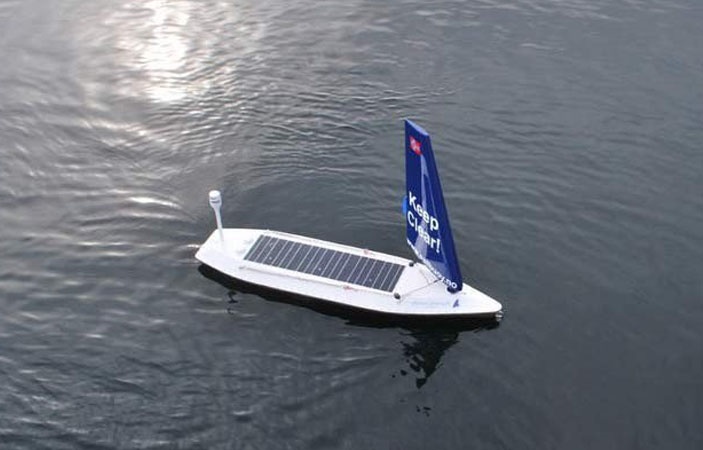 For the first time world's history, a Robot boat has sailed across the Atlantic Ocean without any guidance from human beings.
Unmanned Sailbuoy Met Sailed 5100 Km
After last year's failure, the Norway's Off Shore Sensing Company had to make some changes for setting this robotic boat, named 'Sailbuoy Met', to sail from the Newfoundland island of Canada on June 7, 2018. After which it sailed for more than two months and, on 26 August, it reached the coast of Ireland that is 3000 km away from its initial sailing point.

Also Read: Amazing Whale Like Submerging Power Boat Seabreacher

Thus it became the world's first robot boat to cross the Atlantic Ocean autonomously, which means without any guidance and interference from humans.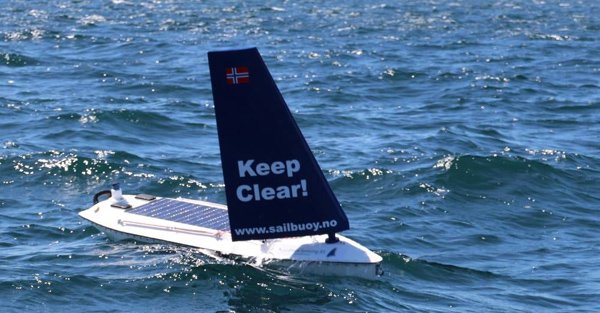 It would be more appropriate to not call it a boat but a buoy, which is used to indicate marine boundaries. Perhaps, this is why its manufacturing company has named in Sailbuoy (SB) as well. Anyhow the SB Met navigates through the water using the wind and its sensors note many things that enables it to sail without any external guidance.

Last year, another model of the Sailbuoy had sailed a distance of 4500 kilometers and then some fishermen caught it among their fishing traps. Due to which the robotic boat developed some problems in it. In comparison, SB Met sailed a total of 5100 km during its entire journey and managed to reach its destination successfully.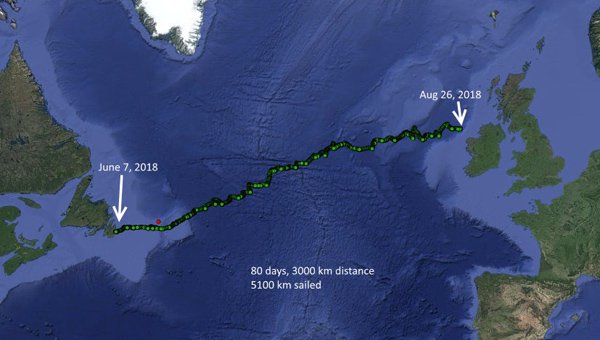 More About the Robot SB Met
The Sailbuoy is a sensor platform that gains guidance from a satellite, collects data in real-time and can be tracked at any moment. For these reasons, this robot boat can be used:

• To do ocean research
• Find oil reserves hidden under the sea
• Collect information about the sea
• Gather meteorological data.

While, highly efficient solar panels have been installed on it to fulfil its electricity consumption.

More News: China Tests its First Hypersonic Aircraft the Starry Sky 2

According to the Offshore Sensing Company, the Robot boat completed its journey successfully and crossed the Atlantic Ocean while facing high winds and other times completely stopped due to no wind. For more news on latest technology, keep visiting our platform as much as possible.
Related News
---