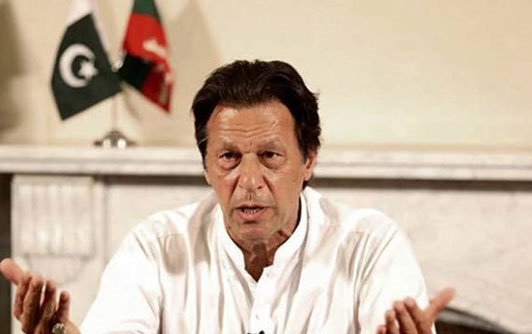 Prime Minister Imran Khan has said that US (United States of America) has agreed to PTI's suggestions for promoting peace in Afghanistan. Imran Khan has even said that we shall play our role for peace in Yemen as well. He said that if the condition of our country is miserable then we cannot expect international investors for projects within our country.
US urges Pakistan to Help Promote Peace in Afghanistan
US has urged the PTI Government to help them promote peace in Afghanistan and has abandoned the 'Do More' stance on the matter. As Pakistan has made it clear it will not be a part of other's war. PM Imran Khan has said, "We shall be play a third party role between US and Afghanistan".

Urdu News: PM meets Army Chief for Briefing on Country's Security and Other Issues


On Thursday, while addressing the federal cabinet PM Imran Khan said that although there are difficult conditions in Pakistan but our financial team has performed well and so this team will remain unchanged. Sikh people have appreciated our initiative for opening Kartarpur border and India is also giving us a positive response. He further said that for the first time America has accepted the fact and Pakistan's stance on the issue that an army solution is not the answer for solving problems in Afghanistan.
Pakistan Government Will Only Do What's Beneficial for the Country
Chairman PTI Imran Khan has said that in the past Pakistan was fighting America's war but now Pakistan Government will do things that will be in the benefit of the country. He said in an interview to the Washington Post that I am not going to fight with Donald trump over twitter but it is necessary to communicate to him about the facts of Afghanistan.

Another News: Shahbaz Sharif's Hearing Creates Clash between PML-N Workers and Police

He continued Pakistan has been fighting America's war for several years. He said, "We have faced losses in the past due to the US war in Afghanistan". He also said that the government has inquired from security forces many times that in case they have some information on terrorists and their locations so we can act upon it. However, America has always blamed Pakistan for providing safe places to terrorists without any proof. In order to read more Pakistani domestic and internationals affairs keep reading news and updates on our platform.
Related News
---