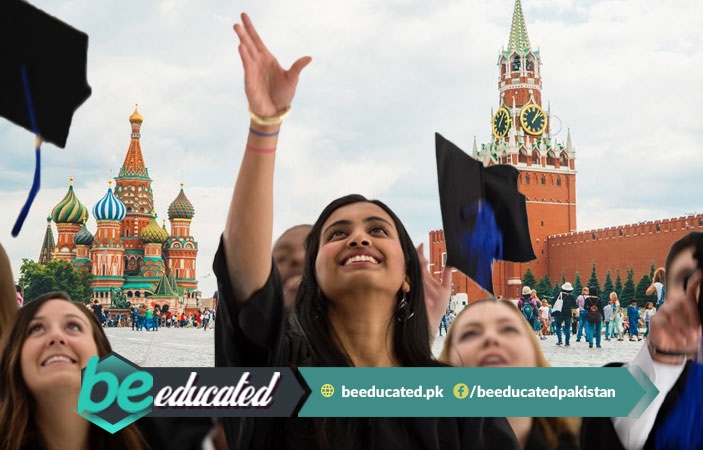 Great news for all under-graduates and graduates, Russian government is offering scholarships for all international students. Students can apply for bachelor's and master's degree programs in various fields. This is great opportunity to get high quality education, making a successful career and good friends in Russia. After studying and working there you will definitely learn more about other people, your work and get to experience many new things that you could only dream about in the past.

Course Levels and Study Subjects

You can get scholarships in bachelor's, master's and post graduate studies. Medical post graduate students can apply for clinical residency or internship to make a career in the medical field of Russia. You can take admission in study fields as follows:

• Chemistry
• Biology
• Mathematics
• Physics
• Information Technology
• History
• Social Sciences
• Literature

Under this scholarship program, Russian government will cover 80 percent of the expenses of an academic year including your accommodation in a hostel. Health insurance will also be provided because it's compulsory for all international students to have life insurance there.

Eligibility Information

BeEducated.pk has found out that all international students can apply for these student funds. Entrance requirements for bachelor's student include:

• Complete HSSC documents
• SSC documents / Equivalent

If you want to enter a master's program then you need:

• Bachelor's Degree (4 years program) from a reputed University of Pakistan
• All documents previously mentioned for students applying for bachelors

Finally postgraduate students must have:

• Master's Degree (2 years program) from a well-known university
• All documents mentioned before for students applying for masters

Language Proficiency and How to Apply

Most courses are taught in the Russian language in universities of Russia. So, if you know Russian then that is good for you. But if you don't Russian then you can still apply for study subjects that are offered in English Language.

Students are interviewed to check their English language proficiency upon arrival in Russian. So, you don't have to get any international language test such as TOEFL, IELTS or CAE. Hopefully, you will try to apply for the scholarships as soon as possible. You just have to visit the Russian government's website for International students and fill an electronic form there to apply for the international scholarships of Russia 2018-2019.

If you are looking for scholarships within Pakistan then let us inform you that Fazaia Educational Welfare Scheme is offering Need and Merit based scholarships for children of PAF employees. To get more news on latest scholarships keep visiting our website as much as possible.

Related News
---