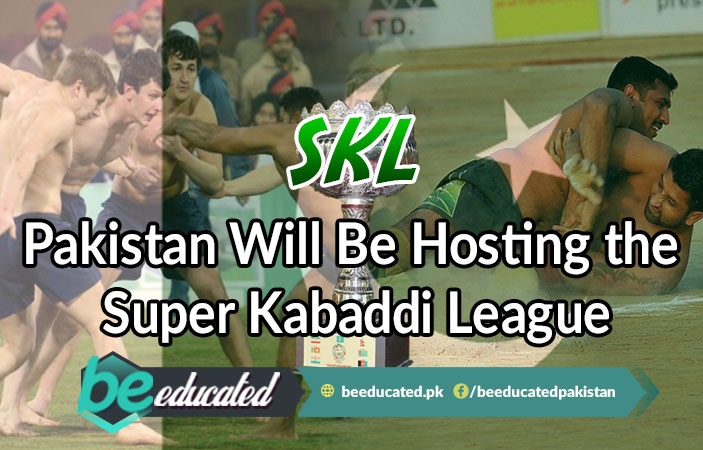 After the great success of PSL, Pakistan will be hosting the Super Kabaddi League (SKL). According to media reports Pakistan's first ever Kabaddi Super League will be held in Lahore from 1st May to 10th May this year. The Inauguration ceremony will be organized on 1st May and the Kabaddi matches will start from 2nd May.

Eight Teams Confirmed to Play in SKL

Officials have revealed that eight franchised teams will be taking part in Super Kabaddi League. These teams will represent different cities of Pakistan such as Lahore, Faisalabad, Multan, Gujrat, Islamabad, Karachi, Peshawar and Gwadar. Lahore team will have the home ground advantage and will be playing as host to all other teams.

So far, investors have already bought six franchises of the league and now a days drafting for players is taking place as private news channel reported: "The draft for the Inaugural edition of Super Kabaddi League will take place in Lahore on 23rd April."

One or two more teams might be added before the starting of the event.

Different Country Players Will Be Participating

Officials are looking forward to draft players from ten different countries. For now Iran, Iraq, Malaysia, Bangladesh, Sri Lanka, Japan and Kenya have confirmed that their player will participate in the Kabaddi tournament.

Even though the event organizers are asking for foreign players to participate, many players in Pakistan are still not aware of the league. Why? Beducated.pk found out that players are yet to be informed about the tournament. The Pakistan Kabaddi Federation has not even contacted the Pakistan's team captain Muhammad Irfan.

In his interview with tribune.com.pk, Irfan said "It's all very exciting and it will definitely benefit the players and youth but I have not received any details regarding the even from the PKF yet. Anyhow, it sounds like a great event from what I have heard, as long as the tournament is organized well."

He also added, "The leagues abroad are well organized and incredible professional, so I think we should try to bring the same environment and benefits." In his opinion the Kabaddi sport will gain more popularity if the league is held successfully in Pakistan.

Pakistan Needs More Sports Leagues

This is a great step for helping the Kabaddi players of Pakistan. Players will get more opportunities to play domestically and internationally, which will develop their sport skills even further. Hopefully, similar events will be held for other sports in Pakistan as well. Finally, keep visiting our website to get latest news, informational articles and other helpful material for studies and research.
Related News
---