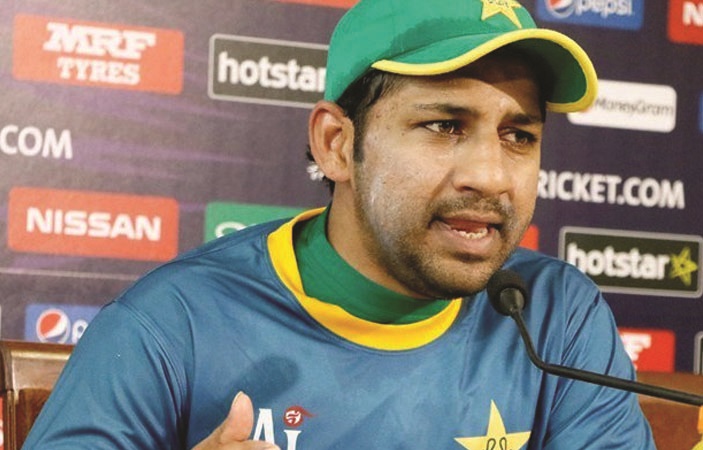 Captain of the Pakistan Cricket Team Sarfraz Ahmed wants the players to perform their best in the Asia Cup 2018. Sarfraz said that he would like to win against the traditional rival Indian team in this event, just like when Pakistan team bested theirs in Champions Trophy.
Pakistani Team Captain Aims to Win the Asia Cup
BeEducated.pk wants you to know while talking to the media in Karachi, Sarfraz said "The team will try to play a good game at the upcoming Asia Cup. Even though there is some time left before the event, still I am determined to keep the players ready for the event, and I have asked the players to take full care of their fitness. We will be completely prepared while taking part in this tournament.

Also read: "Pakistan Bowling Coach Wants Mohammad Amir To Do More"

Captain has said that the victory in the Champion Trophy has become talk of the past, now we will try to succeed against the traditional rival India in current Asia Cup.

Sarfraz Ahmed said that we need to promote cricket at grass root level in order to bring new talents of the country into the limelight, and in this regard PCB's Under-16 program is worth talking about which has brought us emerging cricketers like Babar Azam, Sami Aslam, Imam ul Haq, Saad Ali and Mir Hamza. The Captain hopes that the program will keep delivering more talents like the ones mentioned before.

Read This News: "PCB Award Ceremony 2018 Took Place in Karachi"
Asia Cup 2018 Schedule Revealed
Schedule of the upcoming Asia Cup has been revealed, the tournament is scheduled to take place next month (September) in UAE. While, everybody will be keeping a close eye on Pakistan vs. India matches in the tournament.

The 2018 Asia Cup schedule is as follows: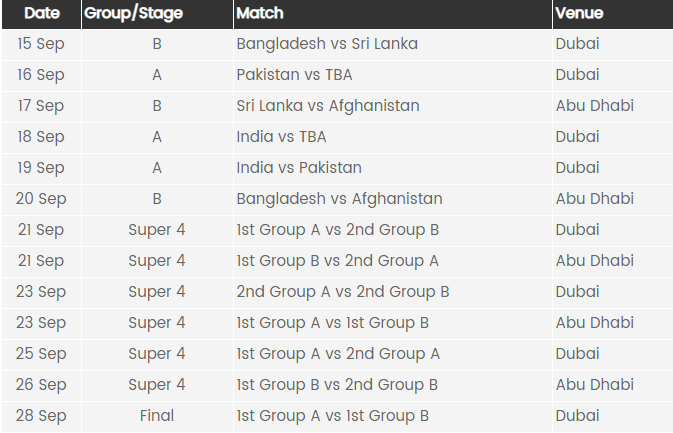 Read News: "Australia prepares itself for the spin war with Pakistan"
Qualifiers for Asia Cup 2018
Qualifiers will be played in India before the actual event. The qualifiers are said to include six teams, which are:

• Malaysia
• Hong Kong
• Oman
• United Arab Emirates
• Singapore
• Nepal

The winner of the qualifiers will then go to UAE to take part in the main event, with the other 5 teams. The overall six teams will be divide into two groups, Group A & B, which are going to be:





Fianlly, keep visiting our website to get latest sports news and more details about 2018 Asia Cup.
Related News
---