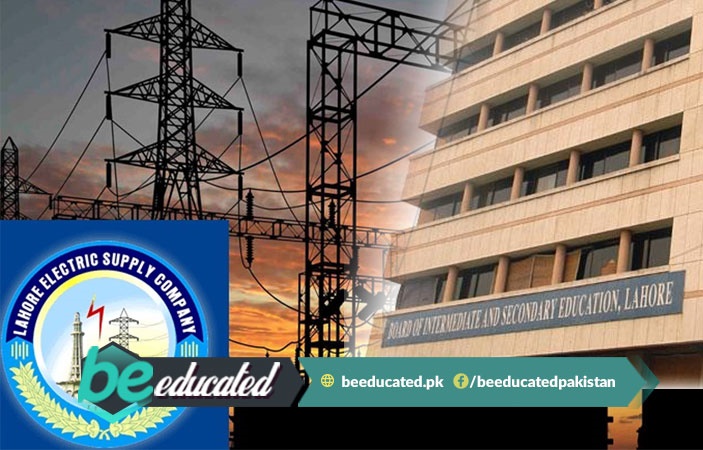 In Punjab, Controller of Intermediate Examinations have formally asked LESCO not to cut power supply during examination hours in Intermediate Exams 2018. According to thenews.com.pk, Controller of Examinations requested in his application to CEO of Lahore Electric Supply Company to change their electricity load shedding schedules. So, students can attempt their exams without facing any difficulties.

BISE Have Made Similar Attempts Before With LESCO

BISE Lahore have written letters to LESCO Chief Executive Officer in the past years to adjust their lead shedding schedules. But LESCO did not do anything about the matter. The students suffered from sweaty hands that made it hard for them to answer their exam papers. Some students even fainted from getting heat strokes at different examination centers.

BeEducated.pk has posted this news so you can know about the bad organization of intermediate examinations. Boards of Intermediate and Secondary Education should make better plans to conduct intermediate examinations in the future. Government should take notice of this matter, and instruct LESCO to make schedules according to students' exam timings.



Intermediate Examinations 2018 Start Today

Intermediate Part II examinations have commenced from today, 5th May 2018. All BISE are conducting exams in their affiliated districts. Hopefully, this year students will not have to fight load shedding during their examinations. But various news reports say that student expect nothing from the BISE or Government regarding the load shedding problem.

Students have heard news of Government's negligence towards education in Pakistan. Therefore, in their interviews they have said that they do not expect the system to change any time soon. But the Government should listen to our youth. So, they can gain quality education and one day become productive members of our society.

Hundred thousands of student will appear for this year's intermediate examinations. They should get all facilities to attempt their examinations without facing any difficulties. So, they can get high marks in their intermediate results and make their future bright. For more educational news keep on visiting our website daily.

Related News
---