The 12 years old Mallak Faisal Zafar becomes the first Pakistani to win first place for figure skating at an event 24th International Eiscup Inssbruck, which took place in this week at Austria's largest figure skating competition in the Basic Novice Girls II category.

Mallak Faisal came out ahead in the two-day competition, where she represented herself as Spain, opposite 22 skaters from Italy and Austria, among other european countries.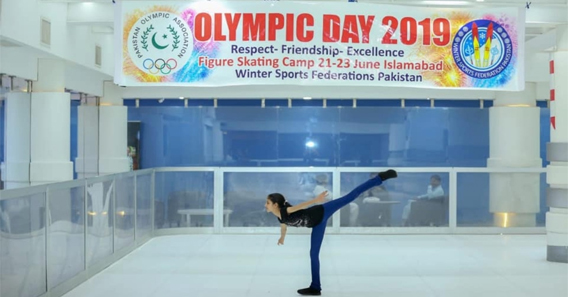 Mallak, who is currently living in Dubai, started skating at the age of five and is going to represent Pakistan at the Winter Olympics coming 2022. She has also conducted training programs for youngsters in Karachi and Islamabad in the month of June 2019.
Related News
---