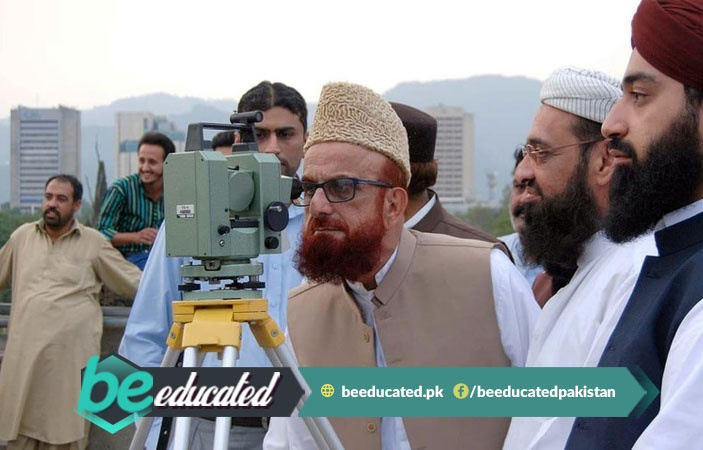 Central Ruet-e-Hilal Committee will be organizing a conference today for sighting the crescent of Shawwal, to announce the end of Ramadan and starting of Eid ul Fitr. According to news reports, Committee's Chairman Mufti Muneeb ur Rehman will be presiding over the conference in Karachi.

Sighting of Shawwal Moon of 1439 Hijri

BeEducated.pk wants you to know that it is not certain whether the Eid will be celebrated on June 15 (Friday) or 16 June (Saturday). To make sure when Eid-ul-Fitr will be celebrated Central Ruet-e-Hilal committee will organize a conference in Karachi, while zonal committees will be organizing conferences in their provincial capitals.

If they want citizens can provide testimonies for sighting Shawwal moon to their local zonal committees. Also, members from the physics department will also participate in the conference. However, the last and final moon sighting declaration will be made by Mufti Muneeb ur Rehman.

On the other hand Ruet e Hilal Research Council has said that there is no chance of Shawwal moon to be sighted today (on June 14). So, the council predicts that Eid ul Fitr will be celebrated on Saturday, 16 June 2018.



Karachi University Physics Department Supports the Research Council

Dr. Shahid Qureshi, a former head of Karachi University's Space and Planetary Physics Department, told the media that there is no chance to sight the Shawwal crescent on 14 June due to its angle and visibility timings at sunset today in Pakistan.

However, people in other parts of the world might be able to sight the Eid Moon. On June 14, there are chances for Eid moon sighting in United States of America, East Africa, Northern Africa, Canada, Northern Saudi Arab, Spain and Northern America.

Therefore, most people are preparing for Eid to be celebrated from 16 June (Saturday) to 18 June (Monday). Eid Holidays were announced from June 14 onwards, so many people are already making their way home in smaller towns away from major cities like Lahore, Islamabad and Karachi. Our team wishes you a Happy Eid and hopes that you will continue to visit our website to get latest news and everything else related to education in Pakistan.

Related News
---