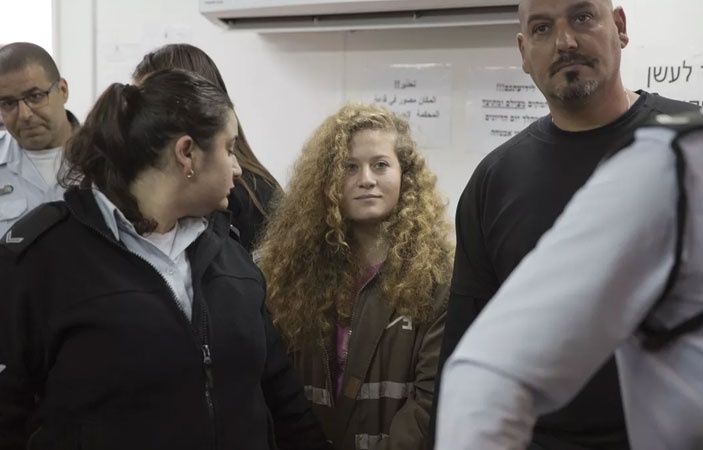 In Gaza Strip a 17 year old Ahed Tamimi, who was set free from Palestine Prison recently, said Palestinian citizens are living among Israel's aggression and bombardment, but their motivation is not low.

According to International News Agency, A 17 year old Palestine girl, who slapped a soldier and went to jail for 8 months said I will struggle for Palestine's freedom and will bear all kinds cruelty.
Ahed Tamimi Talks about her Life in Prison and Aims
Ahed Tamimi who became star because of her bravery said The time spent in the prison was very difficult and hard to pass for me and my family. However, for the freedom I will go to jail thousands time. Today, every Palestinian has joined this struggle and we know what the result may be.
The tremendous covenant Tamimi further added that Israel is doing wrong to us, the innocent people are being tortured, children and elders and women are not safe. My life is the only desire that Palestine should be free from Israel and I should breathe into an independent state.
Also Review: Ahed Tamimi Relased From Prison
BeEducated.pk
wants you to know that Ahed Tamimi was arrested in December 2017 with her mother on receipt of trembling and tearing the Israeli soldiers to the covenant. And eight months were sentenced to prison. After completing the sentence, the pledge and lamentation of his mother was released on July 29.
Related News
---