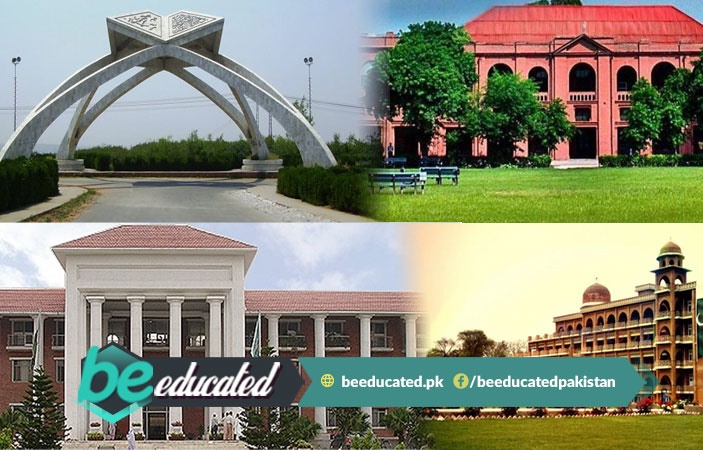 You should be proud to know that Ten Pakistani Universities have ranked in the top 350 universities of the world mentioned in Times Asia Rankings. Leading university from Pakistan is the Quaid-e-Azam University (Islamabad) which has placed 79th on this year's list. QAU has improved its rank from last year, which was between the 121-130 ranks.

Times Asia Rankings Included 350 Universities in 2018

COMSATS Institute of Information Technology (CIIT Islamabad) has also improved its rank from last year, which was between the places 141-150 on the list, and now it is ranked at 125th position. Both QAU and COMSATS have improved their rankings due to the international outlook, impactful research and better teaching standards.

Rankings saw the addition of 50 more universities from last year, as there were only 300 universities ranked before. In 2018, 350 universities were included in the list so the competition was tough, due to which some Pakistani universities suffered a drop in ranking. But that is not all because 3 more Pakistani universities got the chance to rank in Times Higher Education's Asia University Rankings 2018.

BeEducated.pk wants you to know that last year there were only 7 universities in the rankings and now we have 10 Pakistani universities included in the list. The newly ranked universities are:

• University of Peshawar,
• PMAS-Arid Agriculture University Rawalpindi and
• University of Veterinary and Animal Sciences (Lahore)

Future of Pakistani Universities

Hopefully, all public and private universities will introduce better study structures and do researches to produce beneficial results in various fields of subjects they teach. This will help in increasing their rankings and one day perhaps all of these Pakistani universities will be in the top 100 universities of the world.

Students you need to study hard to accomplish great things in life. You are the future of our nation, you have to focus on your studies and gain true education. So, you can compete with students and researchers belonging to the leading countries of this world. For more educational news keep on visiting our website regularly.

Related News
---