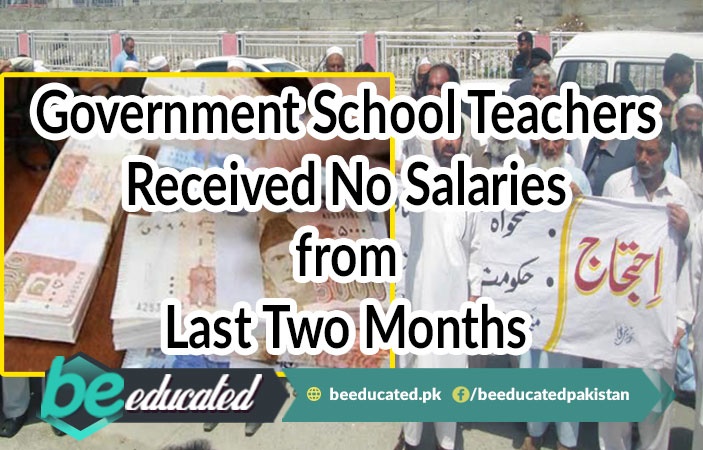 Due to Punjab School Education Department's negligence 22000 Government schools will not be able to pay salaries to their teachers. According to City42, the Punjab Inspectorate of Treasuries & Accounts have denied to clear the salaries of newly hired teachers of grade 14 and 15.

Government increased the teacher's pay scales on 1st January, 2018. But Education department is still not transferring the salaries according to the new scales. Punjab Education department have given salaries of 9 grade scale to 14 grade teachers. Also 15 grade teachers have received salaries according to 14 grade scale.

The Education Department's President Tariq Mahmood has said that the new educators have not received their salaries from last 2 months. If the new teachers want their salaries then they should show the new salary orders to the Inspectorate of Treasuries & Accounts themselves.



BeEducated.pk has brought this news to let everyone know about the negligence of Punjab Education Department. Hopefully the teachers will get paid soon. Because if the teachers do not receive their salaries, they might leave their teaching positions and that can affect the studies of thousands of students studying in these 22000 government schools.

Punjab Government should look into the matter of government teachers not receiving their salaries as soon as possible. This negligence can have very bad effects on the studies of hundred thousands of students in various government schools. Because if teachers do not get paid they might leave their jobs, and then there will be no teachers to teach these students.

If there are no teachers in government schools then students will not be able to gain any education and will not be able to appear for their annual exams. This will be a step against the development of Pakistan. Hopefully, the issue will be resolved soon and teachers will be able to teach the students while getting paid for their services.

Related News
---