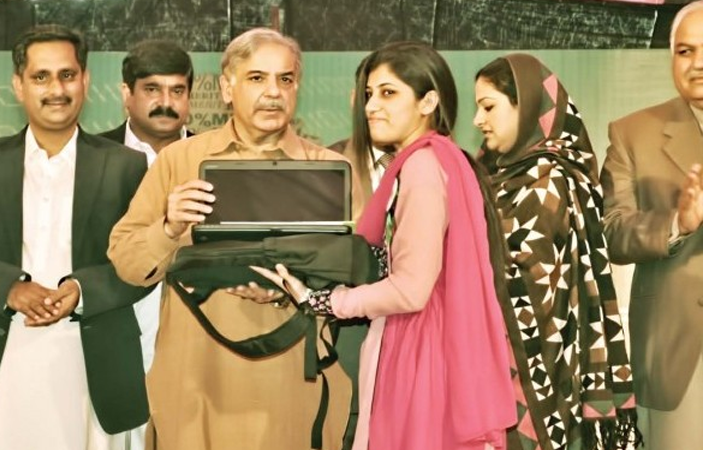 It is impossible for some students to afford laptops because of the increasing costs and fees of universities. On the other hand, laptop is very important for maximizing the grades and for many different purposes like Writing Assignments and Term Papers.

Prime Minister's Laptop Scheme has let down those students who are slightly weak in studies. Well, this Scheme only supports those alumnae and students who are intellectual and bright in studies, not the average students who are in search of added resources and attention. Students express their opinions to the Dawn; Chief Minister should provide laptops to the average students, so they become capable of searching material in a better way and write their assignments and research paper work instantly.

Computers and the internet affects the students' performance in a great manner. But average students who are unable to meet the expense of laptop, facing problems whole searching and making notes, assignments and term papers. According to one (QAU) student, laptop access is very important for the better university grades. She further said that the availability of laptops is another main reason regarding great grades of bright students.

According to the Ahsan Iqbal, Federal Minister for Planning and reforms address the government that they will consider this specific demand of student. Then again, it is totally impossible for the government to provide laptops to all students, but they can consider the request of deserving universities students, he expressed his view to the Senate Standing Committee on Federal Education, which come across at the QAU.

According to the higher education commission, they are planning to provide a laptop to the MPhil and Ph.D. students, irrespective of their grades and performance. This action is normally taken to provide the equal opportunity to all students so that Every Student become Successful and get the top grades.

Related News
---