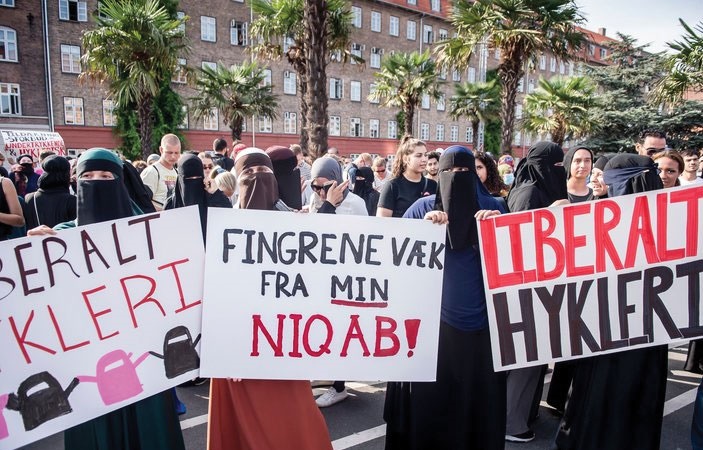 In Copenhagen, Thousands of protesters protest against ban on Hijab and declared an open violation of religious freedom.

According to the International News Agency, thousands of Muslim women took rally against the ban on Hijab in the Copenhagen the capital of Denmark and demonstrated protest. Women participated in the rally. The demonstrators protest against the government by wearing masks and covering the faces.
What Protesters did in Rally?
The protester raised slogans against the government and accused of Muslims discrimination on the west. The rally participants said that Western governments claim freedom to all religions while preaching
secularism.
Also Review :
Denmark Puts a Ban on Hijab.
But Muslims are targeted, they are not allowed to live according to their beliefs and they have banned religious dresses.
BeEducated.pk
wants you to know that the Danish government approved a ban on mask in May. Which has been applied since last day, No women can wear hijab in public places. And the police have got authority to remove the Hijab of any woman completely.
Related News
---