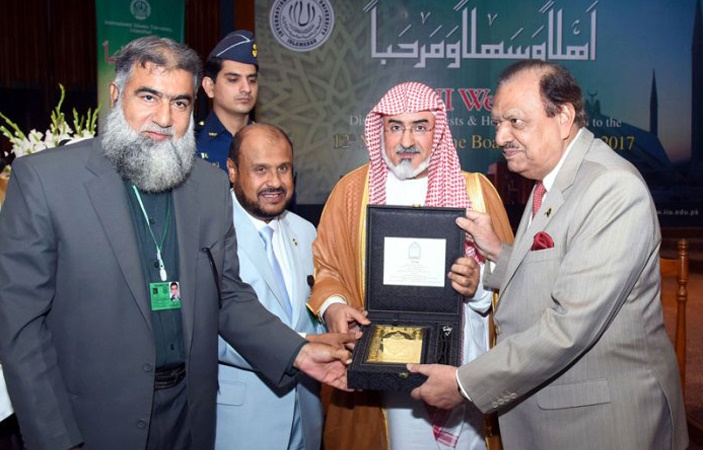 President Mamnoon Hussain Directing the 12th meeting of Board of Trustees (BOT) of International Islamic University (IIUI) at Faisal Mosque Campus said that teachers have to play their role to demote extremism and terrorism in the educational institutions according to the Islamic teachings.

He highlighted that for gaining the progress in the world nation have to shine in the education realm particularly science and technology. He stresses over promoting the educational culture at institutions for establishing the student's capabilities, so that they can get successes in the professional world.

President Mamnoon said that we need to make coordination between IIUI, Gulf countries universities and Central Asia for mutual benefits. He communicated his desire to establish its campuses in other Muslim countries. He emphasized the BOT significance in handling the university affairs on regular basis. During the meeting President also look over the implementation of decisions taken in the last BOT meeting.

The President expected that the decisions taken in the 12th BOT meeting would definitely implement for the university development. Other members who attend this meeting from abroad are Pro-Chancellor IIU Dr Sulaiman Ibn Abdullah Aba Al-Khail, President IIU Dr Ahmed Yousif Al- Draiweesh, Rector IIU Dr Masoom Yasinzai, Federal Secretary Education Haseeb Athar, Chairman HEC Dr Mukhtar Ahmed and others also attended the meeting.
Related News
---