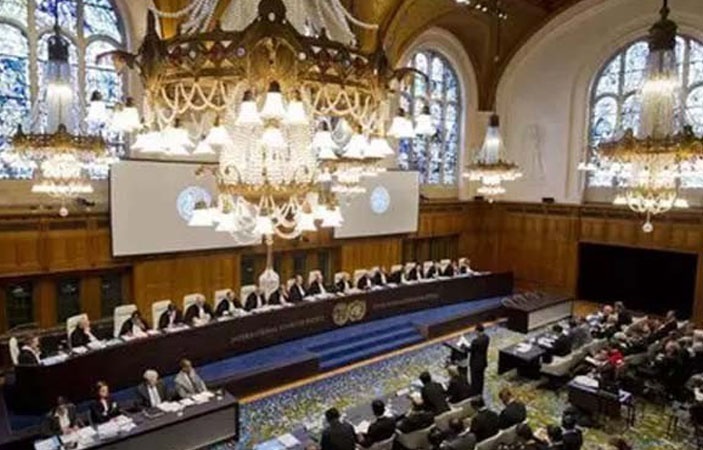 Palestine has filed a case against America in the International Court of Justice for moving their embassy from Tel Aviv to occupied Jerusalem.
Shift US Embassy Back to Tel Aviv
According to an International News Agency, the Palestinians have gone to the International Court of Justice to force US to abandon their embassy in Jerusalem. The Palestinian government has demanded that America transfer of the US embassy is unconstitutional and they should shift it back to Tel Aviv.

Another News: Iran's Foreign Minister Calls America a "Boorish" State


The Palestinian government has stressed that the transfer of the US embassy is a violation of Vienna Convention (1967), according to which the embassy should be located in the host country, however the Jerusalem is a controversial area that is under the Israeli army forceful occupation.

The Palestinian government also demanded that legal action should be taken against the US for violating the international law of diplomacy and to ask all countries including America that have broken the treaty to move their embassies back to Tel Aviv along with a ban against forming new embassies in Jerusalem.

Let us remind you that last year in December, US President Donald Trump acknowledged Jerusalem as the capital of Israel and ordered the US embassy to move to the occupied Jerusalem that was imposed in May, 2018. Also after the United States, some other countries also moved their embassies to Jerusalem from Tel Aviv.
Palestine's Action Against Israel
In late May 2018, Palestine's Foreign Minister also contacted the International Criminal Court for opening investigations on Israeli war crimes.

More News: The United States once again imposes economic sanctions on Iran

The Palestinian foreign minister asked to start investigations on the Jewish settlement in the Palestinian occupied territories and Israeli aggression towards the people of Palestine.

The investigations against Israel and its war crimes in Palestine are under progress since 2015. However, the Palestinians are still looking forward to a ruling in their favour.

Lastly, keep on visiting BeEducated.pk to get latest news on International affairs, national politics, education, sports and many other things.
Related News
---