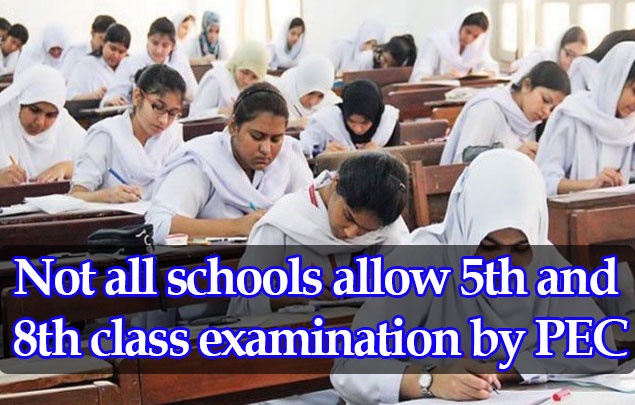 5th and 8th classes are the phase of huge academic importance for Pakistani students. The base of concepts and learning capability established at these classes are a way of academic success for the students in future. Punjab Education Commission started to conduct the examinations of 5th and 8th class students at district level to observe overall educational performance of students in Punjab. Punjab Education Commission prepares a report based on annual results of 5th Class and 8th class every year and determines the improvements.
But there is a flaw in PEC results report as a large number of students don't even participate in PEC examinations and overall educational performance at district level can't be judged. Taking PEC examinations by all 5th and 8th class students have not made any kind of compulsion by Government of Punjab. It is up to the choice of students and their institutes if they want to take part in PEC examinations or not. Schools should conduct their own examination. So, the inspection on improving weaknesses of students can be ensured more carefully.
Read More: 2nd Year Date Sheet 2019 Will Be Announced Soon
The teachers of the schools deals with students on daily basis, deliver lectures, take tests. They are familiar to intelligence level of their students more than board. Their main purpose is to enhance intellectual capability and learning command of each of their students. So the question papers prepared by them can be more productive and inclusive in delivering required results. Moreover, the annual examinations conducted in schools have 100% attendance. The rate of actual academic performance of 5th and 8th class students through school examinations can be assessed more reliable and genuine.
The main objective of examinations is to set a certain level of competence and analysis of learning which must be of international level. Private school students are more qualified than government school students because of assessment quality and excellence of education given to them. Government can take steps to remove this gap between government school students and private school students by setting a common examinations pattern and criteria to confirm there is uniformity of education in Pakistan.
Read More: 11th Class Date Sheet 2019 Will Be Announced
Related News
---