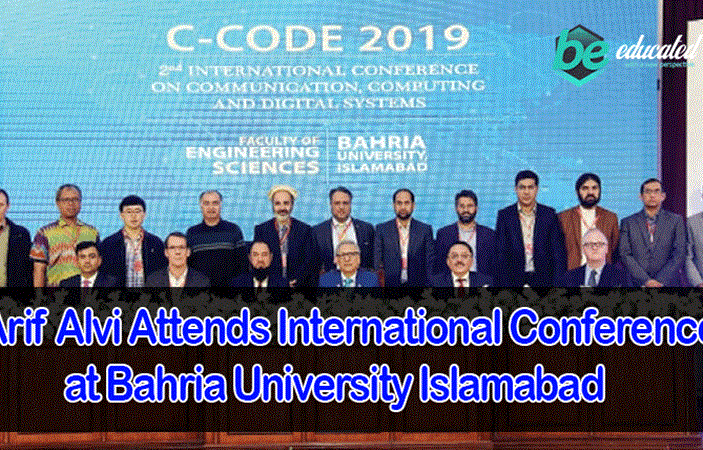 President Arif Alvi attends the International Conference on Communication at Bahria University, Computing and Digital System (C-CODE'19) on Wednesday. Digital Communication, artificial intelligence, high-end computing and information security were discussed at the conference.
President Arif Aliv said on International Conference, that Pakistan is country with packed with talented people. Pakistani youth can progress if they are given proper guidance and direction. He further added, The youth of Pakistan will have the ability to demonstrate its capabilities and contribute tremendously for the betterment of the country. The Industry demands skilled and intelligent individuals as their employees therefore it is up to institution to train the alumni students to do well for Job Markets. The Youth need to keep the pace with the progress time and adopt revolutionary changes in the world.
The Retired Rector of Bahria University Admiral Mohammad Shafiq said in the conference,
' the purpose of organizing this conference is to popularize idea of global citizenship among Pakistani youth which is need of today's era and it is time to transform nationalism to internationalism'.
The Main focus of the conference was to invite international research organization and industry under one platform to discuss about the cyber-crime and share their knowledge, views and experience.
The student of digital marketing, IT Courses and mass communication attended the international conference. New inventions and problems faced on the field of IT were discussed at the international conference. The experts elaborated the students about opportunities in the field of IT they can avail in future. Techinical issues, question answer session and panel discussions were held.
Related News
---