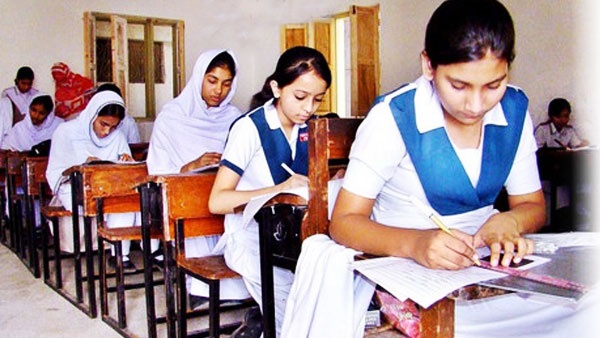 Lahore: A large number of students and other people are showing their anger on the question asked in matric examination of Allama Iqbal Open University. The question asked in the exams was very personal and it stated "Write an essay on personality of your elderly sister". The people are getting furious about this question asked in the exams and terming it as very unethical.

In function English 2 this question was asked for 15 marks for students of Spring Semester 2016, for matric. The question looked very strange and against morals the details that are to be mentioned in the question were highly intolerable as they include the Age, Physique, Height, appearance, attitude and etc.

People were very angry about this question and they took social media by storm and were criticizing the question on various social media website including Facebook and Twitter. Because according to the people the question was one that is against our society and it was immoral to ask such questions. The people were even asking the dismissal of the staff that set the paper up as they were angry on the question.

The students who attended the exams were apparently shocked to see such kind of question asked in the exam. One of the students while talking to media mentioned that he was shocked to see that question in the exams and that he also thought that it was some kind of mistake. Another student mentioned that when they asked supervisor about the nature of question then they were told to stay quiet and focus on paper. Students are demanding that such questions should not be asked in exams and staff should take care of such things.

Related News
---