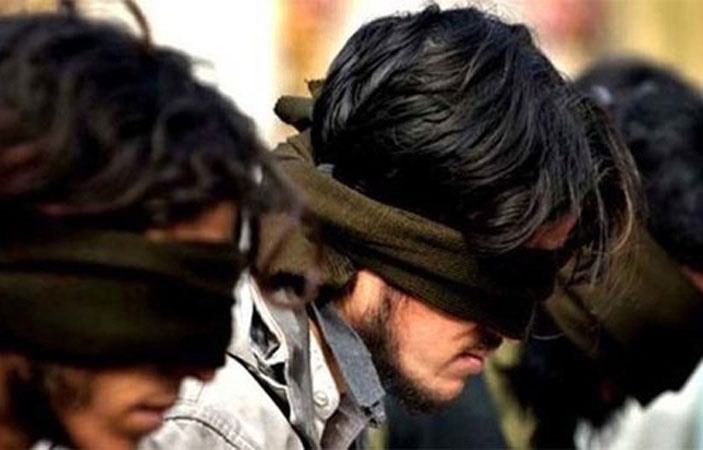 In a brainstorming session of Higher Education commission (HEC) management and head of Universities across the country were demanded by Interior Minister Mr. Ahsan Iqbal, to curb the radicalization and extremism among the students of universities.
The Minister stressed upon the significant role of varsity leadership in demolishing the extreme behavior of students. He asked the Vice Chancellor and Rectors to such issue among students seriously and as a challenge. For this they need to come up positive activities made upon great strategies.
Dr. Arshad Ali, Executive Director HEC, Dr. Mukhtar Ahmed, Chairman HEC, along with 77 Vice Chancellors and Rectors from other universities across the country were present in the session of growing violent behavior in the institutions of higher learning.
Interior Minister Mr. Ahsan Iqbal said that the rest arrest from Karachi University students is deliberately a wake-up call as many young students are attributed with negative ideologies propagated through social media sharing. He said, "The use of digital facilities in universities requires to be properly monitored so as to ensure use of WiFi services purely for academic purposes."
He emphasized that, "Apart from other steps to stem the menace of extremism, we need to employ the counter-narratives on extremism and violence in order to positively influence the minds of youth." He also advised to give space to students for expressing their views on every related or unrelated issues. He deprived the strategy of bring the substitute for student union.
The Minister said, "There is a need for developing a task force in each institution to engage students in co-curricular and extra-curricular activities in addition to formation of directorates of students to address students' issues." He further emphasized the important role of career counselling activities about student's future guidance.
He further demonstrated on the fact there should be at least on psychiatrist in every campus of varsities to deliberate issue of students'.
He ensure the universities administration to keep an eye on evil anti-social activities of the students.
He further stated, "The time requires us to conduct research and decode the minds employed in criminal and extremist happenings."
The Minister also announced the international Peace Day on September 21st, which will be jointly organize by HEC and interior Minister.
He further expressed his concerns that, "Involvement of a few students, however, does not mean that a whole university or the entire higher education sector is corrupted with this scourge."
In regard to terrorism issue he expressed his concern that any matter related to higher education should not plunged greatly by media as their reputation zest more on international level.
He declared the head of varsities to promote extra-curricular activities. He also shared the HEC's plans to organize University Olympics.
Whereas the heads of universities also expressed their suggestions regarding the cleansing of radicalization and violence from students brain, while supporting Government and HEC concerns on extremism.


Related News
---