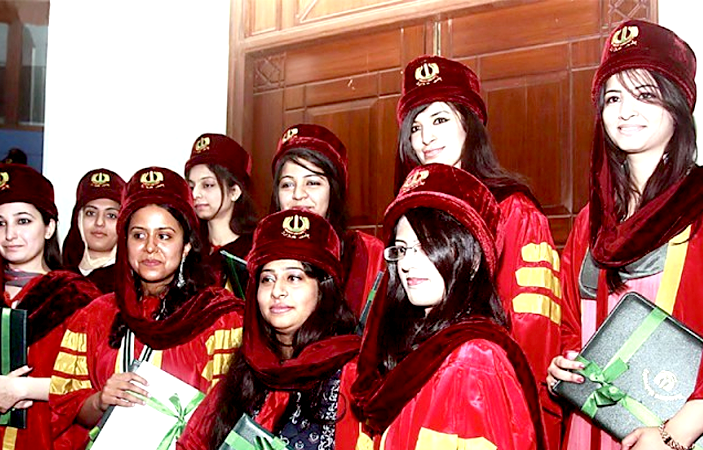 Lahore- Hamdard University, awarded 1,395 degrees to students at the convocation, which is held at the main campus at Madinat al-Hikmah, Karachi.

A breakdown of the degrees shows that 817 students received their degrees in person and 578 in absentia. In all, 13 PhD and 56 MPhil degrees were awarded.

In his welcome address, Vice Chancellor Prof Dr Hakim Abdul Hannan said that Hamdard University is ranked number one in the 2016 global ranking of universities and still striving hard in imparting quality education in the seven faculties of Medical and Health Sciences, Eastern Medicine, Engineering, Management Sciences, Pharmacy, Education and Law.

The programme was controlled over by Hamdard Universty Chancellor Sadia Rashid. She congratulated all the graduating students and further said that the success of students is the mishmash of struggles and sacrifices of their parents and teachers. "Once a student start his career, his work contribute to the national wealth, his social life and permits him to sustain economically in the society.

Chief Guest and Consul General of Japan Toshikazu Isomura, Chancellor Sadia Rashid and Vice Chancellor Prof Dr Hakim Abdul Hannan presented the degrees and gold medals to the graduating students. Further, Foreign diplomats, distinguished guests, educationists, teachers, parents and a large number of students attended the convocation.
Related News
---