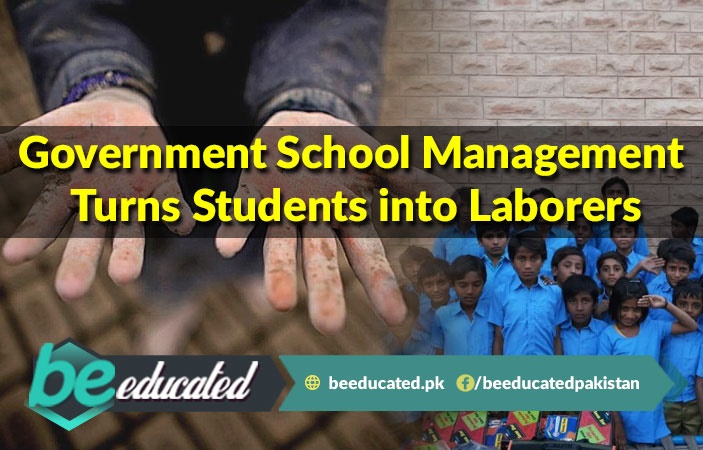 According to news channel City42, the management of City District Government Boys High School (Islam Nagar, Shahdara) turned their students into labor workers. Students of the government school can be seen carrying seats over their heads and transferring them from their school to another private school.



Their news reporter, reported that even though the whole world is developing but the government schools in Pakistan remain the same. Their management forces student to do labor work. He said the students should have books in their hands instead they are carrying seats over their heads. He further explained that the students are transferring seats from their government school to a private school.

When the news reporter asked the students and security guard of the both schools he was informed that a few days ago the government school lacks basic furniture such as the seats. The school had to organize class examinations and were not able to provide furniture for the students. That's why the government school's staff borrowed seats from the private school. He also told in his report that the process we can see is the students returning the borrowed seats back to the private school.

The reporter also reminded everyone that the government provides a huge amount of funds for such labor work. But still the management and staff of the government school is using their students for manual labor.

It is saddening to see how the government school system never changes. The students can be often seen doing manual labor in government schools. But this is not right. Team of BeEducated.pk asks all school managements to not use their students as workers or laborers. These students come to school for gaining education. No one should force them to do manual work or labor.

Hopefully the Government of Pakistan will try to make a plan for the future development of Government Schools. And until it doesn't, we will keep on reminding the Government, Students, their Parents and Teachers to work towards their development.

Our website will keep on providing you with latest news, articles, and other helpful material related to education in Pakistan. So keep on visiting our site regularly.

Related News
---