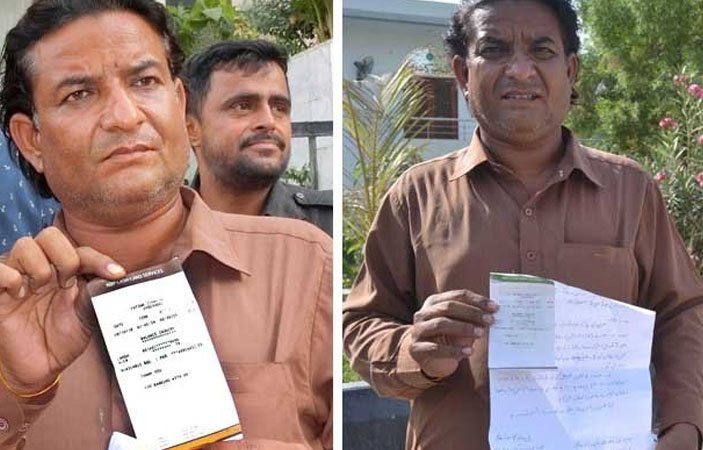 A government driver, Pradeep Kumar, found out he has Rs 5 crore in his account after withdrawing some money from the ATM.
Another Overnight Millionaire Appears
BeEducated.pk wants you to know that after the curious case of a Pakistani student getting discovered with 17 crore in his account, it has been revealed that a Hyderabad government driver has become an overnight millionaire as well.


Talking to the media Pradip Kumar said that his account only had 18 thousand rupees but when he got the withdrawal slip from the ATM he was extremely confused. Because the slip showed a huge balance of 49954432.55 in his account.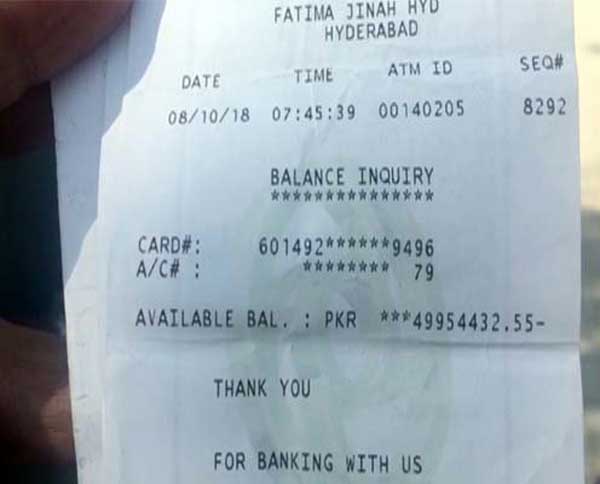 As you can see the slip indicates he had 4 crore and 99 lac rupees in his account.

When interviewed Pradip said, "I am a common driver and I have lost my senses after watching so much money in my account. However to avoid any legal action, I have informed the bank staff related to the presence of money in the account."

This Has Happened Before
This is not the only instances for such a case, recently a "Falooda" vendor was also reported to have 225 crore in his bank account. However, all these overnight millionaires are being inquired by Federal Board of Revenue (FBR) in case they are actually committing fraud or other malicious acts to acquire the money in their accounts.

Finally, keep visiting our website to read more interesting news in English and Urdu language.
Related News
---