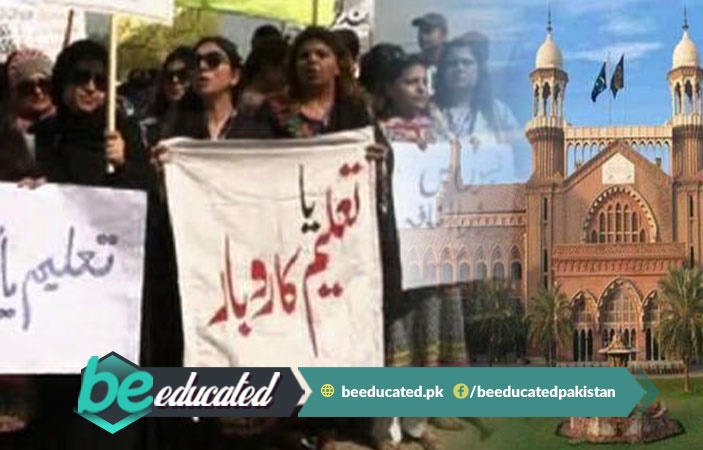 Private schools are not returning extra fees as per court orders given earlier this year. According to previous news reports, High court ruled against the 8% increase in private school annual fees and ordered private schools to return all extra fees already charged to the students.

Private Schools Not Giving Roll Number Slips to Students

All private schools are not returning the extra fees. In addition, many schools' management are not giving roll number slips to students who have not paid the extra fees. The private schools are still demanding fees for the months of summer holidays.

BeEducated.pk is posting this news so you can know that parents are extremely worried about their children's upcoming exams. Because if students do not receive their roll number slips then they will not be able to sit in their annual examinations.



Education Department Helpless Against Private Schools

No school has the right to waste a student's whole academic year because they are not paying fees for their summer vacations. The Education Department is not taking any action against these private schools even though court has ordered them to stop collecting fees for summer vacations.

Hopefully, officials will look in to this matter to develop a plan for stopping extra fees collection and giving roll number slips to the students. Parents work day and night to provide quality education to their children.

Government should make the public education sector better, so that parents can send their children to get education in government schools. Parents want to send their children to public schools because they have low tuition fees. But they do not as the government education system does not provide good quality education.

If we want to see Pakistan in the leading countries of the world then we have to work hard on our youth. Young students are the future of Pakistan. They need to get quality education in order to make our country strong and prosperous.

Students you should focus on your studies. Prepare for your annual examinations to get high marks in your result, which will make your parents happy. For more educational news, informational articles, notes and results keep visiting our website.

Related News
---